It's hard to clean because it's time-consuming and tedious. It can be frustrating to clean surfaces and areas that are difficult to reach, and it's easy to become overwhelmed when faced with a big cleaning project.
Now, imagine you have to clean every inch of your house or commercial space without the help of a professional cleaner. This can be daunting and time-consuming, so it's important to have the right tools for your job.
Professional cleaners have access to a wide range of cleaning products, from detergents and disinfectants to specialised tools like steamers, vacuum cleaners and scrubbers. They can get the job done in a fraction of the time it would take to clean everything by hand. Professional cleaners also have the knowledge and experience to get the job done right, ensuring a deep, thorough clean every time.
You'll save so much time and energy and be able to focus on the things that matter most to you. Plus, professional cleaning will improve your home or commercial space! So don't be afraid to call in the pros for a deep clean next time you're faced with a big project.
Call Hard and Fast Cleaning Services in Sydney for All Your Cleaning Needs
Professional cleaning services in Sydney, Australia, can help keep your home or business looking its best. Whether you need a one-time deep clean or regular maintenance, there are many options to choose from. However, finding the best professional cleaning service in Sydney can be daunting.
Here are some tips to help you find the best professional cleaning service.
Start by doing some research. Look for professional cleaning companies in Sydney that have a good reputation and are known for providing high-quality services. You can ask friends and family for recommendations or check online reviews to see what other customers have to say about the companies you are considering.
Consider the type of cleaning you need. Professional cleaning companies in Sydney offer various services, from basic housekeeping to specialised cleaning for carpets, windows, and other surfaces. Make sure the company you choose has the experience and expertise to handle the cleaning you need.
Look for a company that uses eco-friendly products. Many professional cleaning companies in Sydney use harsh chemicals that can harm the environment and your health. Look for a company that uses environmentally-friendly products to clean your home or business. This will not only help protect the environment but also provide a healthier environment for you and your family.
Choose a company that offers flexible scheduling. Life can be hectic, and it can be challenging to find time for cleaning. Look for a professional cleaning company in Sydney that offers flexible scheduling options, so you can schedule cleaning services at a convenient time.
Finally, consider the cost of the services. Professional cleaning services in Sydney can vary in price, depending on the type of cleaning you need and the size of your home or business. Be sure to get quotes from several companies before deciding, and compare the prices to ensure you get the best value for your money.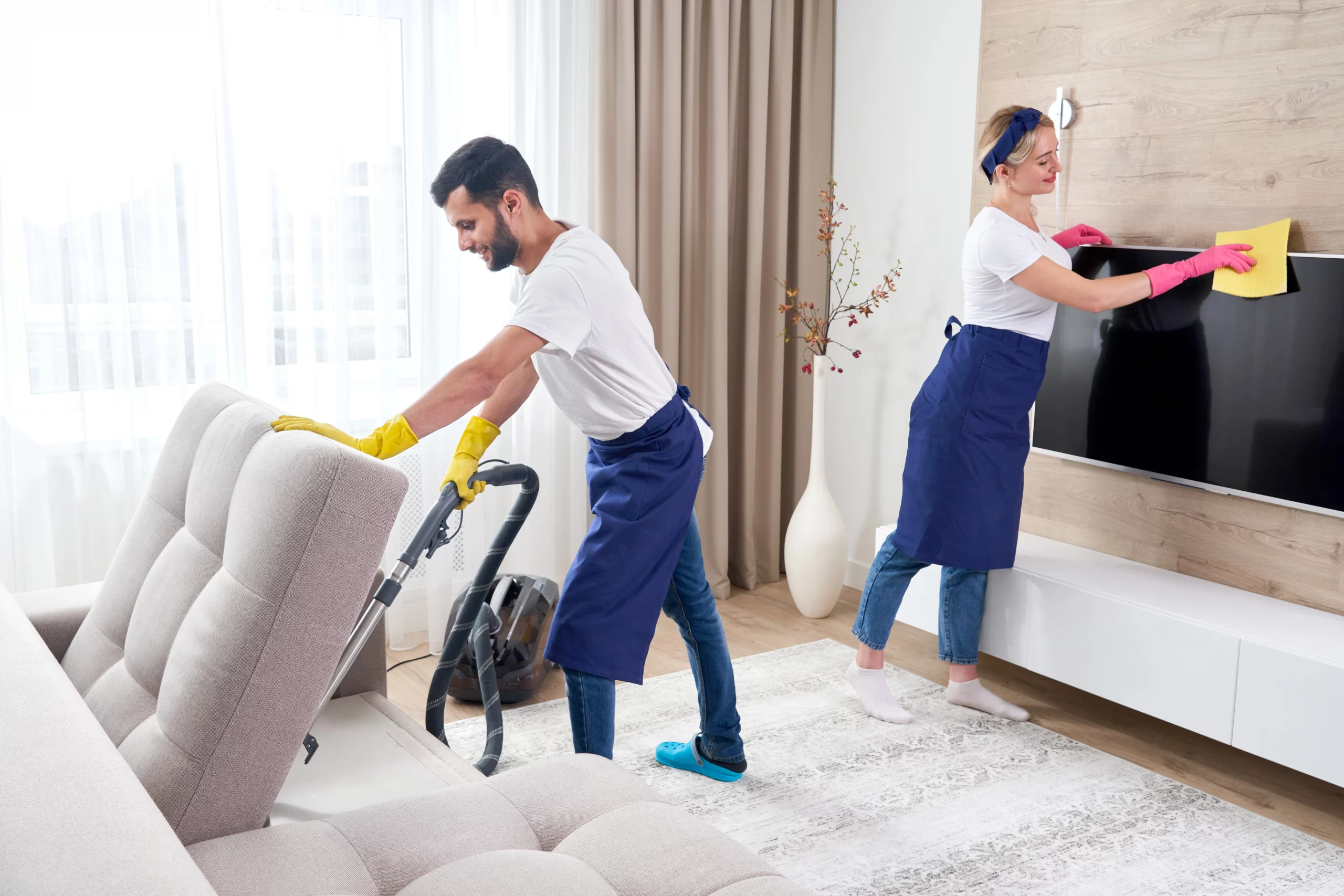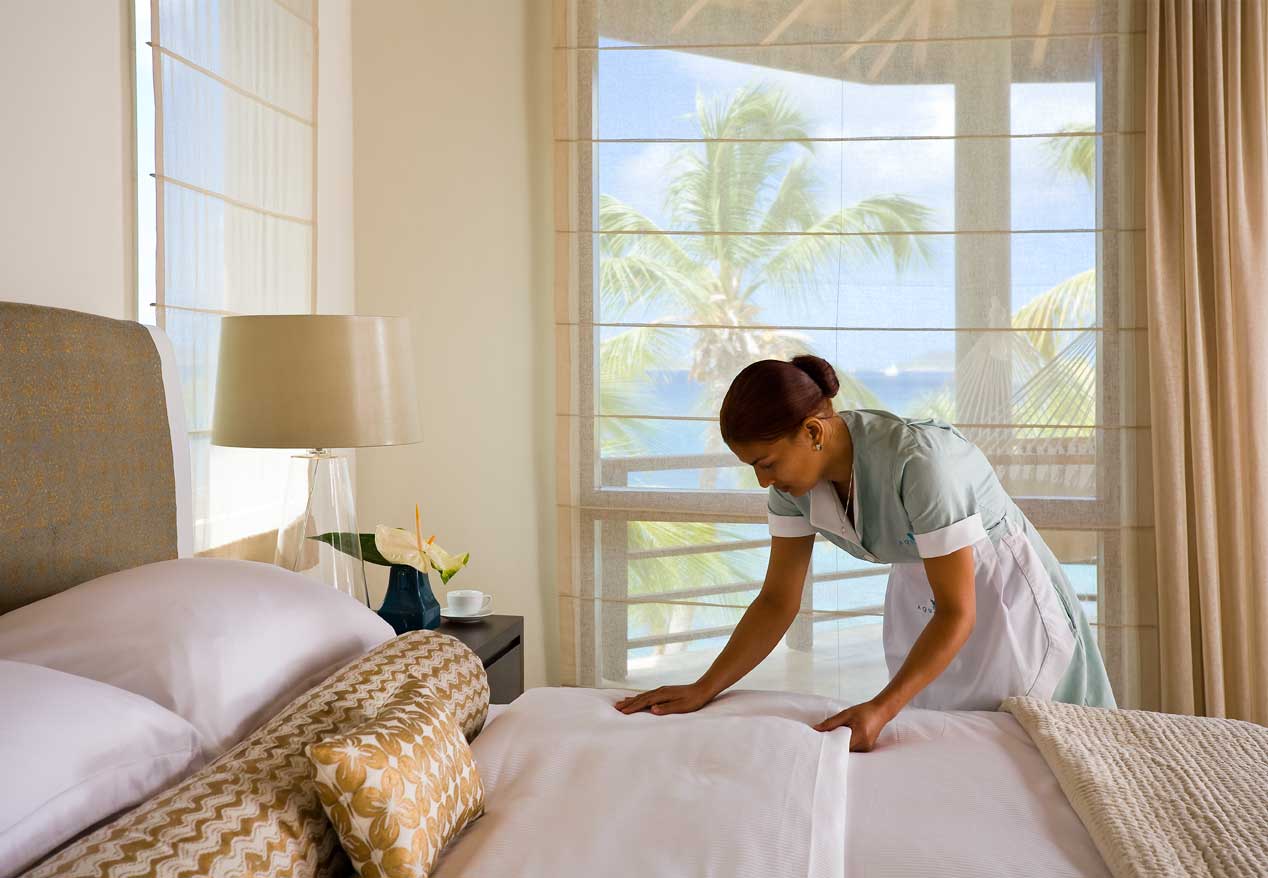 What types of cleaning services do professionals offer?
Professional cleaning services typically offer a range of services in both Southern Sydney and Northern Sydney to meet the diverse needs of their customers.
These services can include:
Basic housekeeping and cleaning, such as vacuuming, dusting, and mopping
Specialised cleaning for surfaces such as windows, mirrors, and carpets
Deep cleaning for a thorough, top-to-bottom cleaning of a home or business
Post-construction cleaning to remove dust and debris from a newly-constructed or renovated property
Pressure washing for exterior surfaces such as decks, sidewalks, and driveways
Upholstery and carpet cleaning to remove stains and odours from furniture and carpets
Event cleaning is preparing a space for a special occasion such as a party or wedding.
End-of-lease cleaning for businesses or tenants moving out of a property
Maid services to provide regular cleaning and tidying on a weekly or bi-weekly basis.
Green cleaning provides a thorough yet eco-friendly cleaning for homes and businesses.
Junk removal, to pick up and dispose of unwanted items from a property.
Strata Cleaning Services – contracted cleaning services for strata-managed properties around Sydney, including common areas, concierge, lifts and facilities.
Home Cleaning Services keeps your home clean and sanitised. You can engage us for a one-off clean or regular cleaning services.
These are just some of the different professional cleaning services available in Sydney. Whether you need one-time deep cleaning or ongoing maintenance, there is sure to be a service that can meet your needs.
How often should you do a deep cleaning, and what does this involve?
The frequency of deep cleaning will depend on various factors, such as the size of your home or business, the number of people living or working in the space, and the level of foot traffic and activity. In general, however, it is recommended to do a deep cleaning at least once or twice a year or more frequently if necessary.
Deep cleaning involves a thorough and detailed cleaning of a home or business, including areas that may not be regularly cleaned.
Deep cleaning services include:
Washing windows and mirrors
Cleaning and organising closets and storage areas
Dusting and cleaning ceiling fans, light fixtures, and other hard-to-reach areas
Scrubbing and sanitising bathrooms and kitchens
Vacuuming and cleaning carpets, rugs, and upholstery
Removing cobwebs and other debris from walls and corners
Cleaning and organising drawers and cabinets
Disinfecting and deodorising surfaces
Deep cleaning can be a significant undertaking, and it may be best to hire a professional cleaning service to handle the job. Professional cleaners have the expertise and experience to provide a thorough deep clean and can save you time and effort.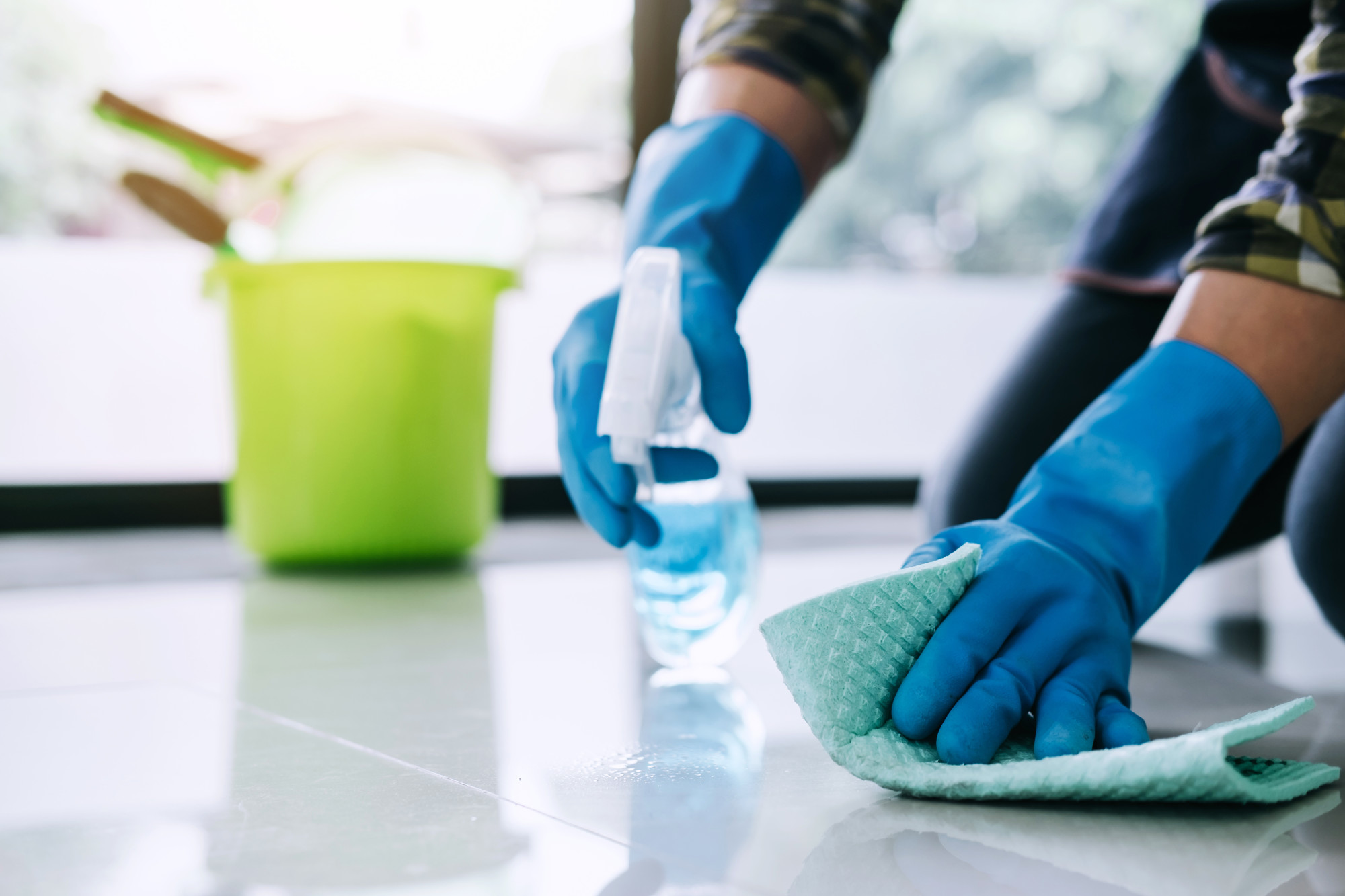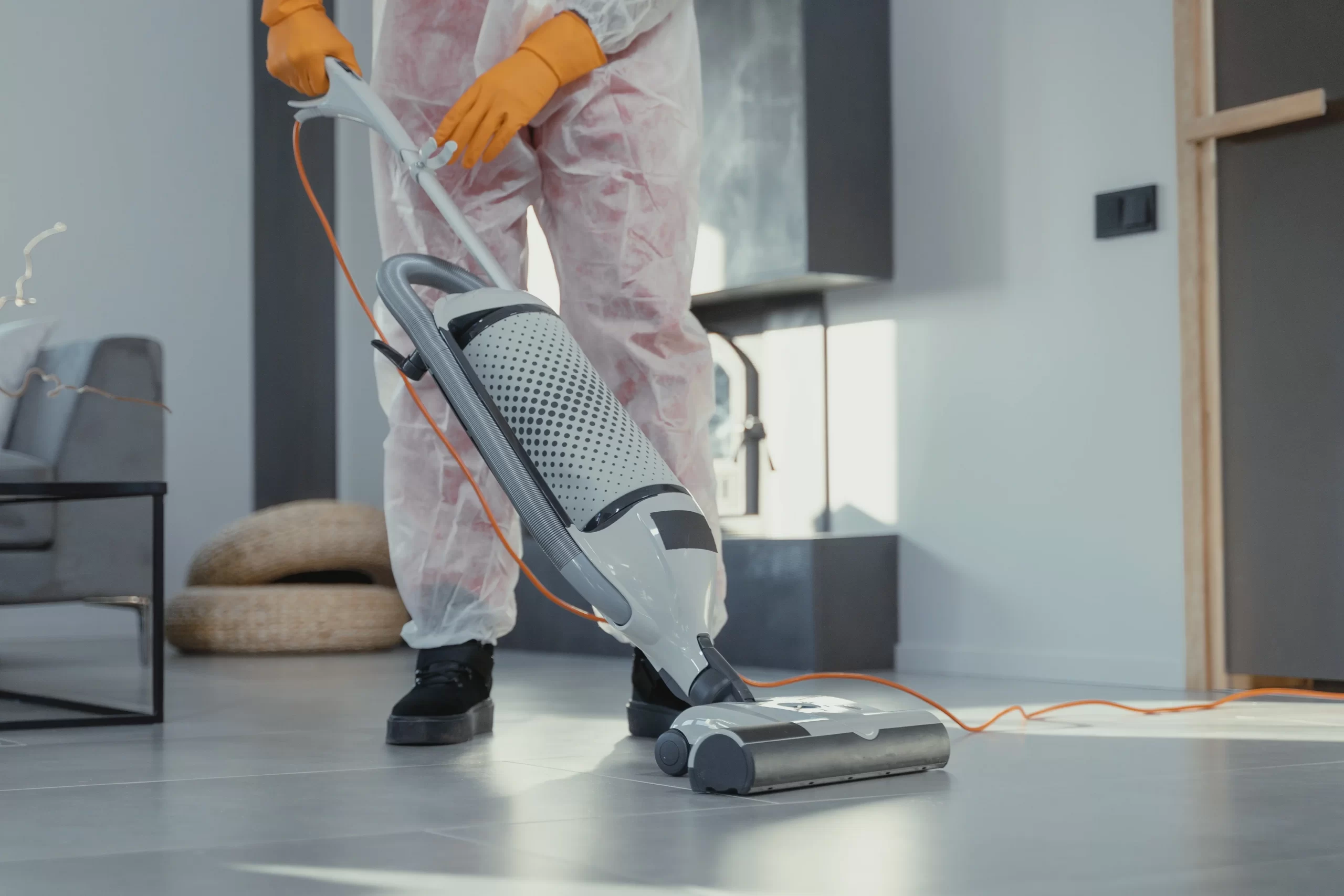 Do You Need a Professional Cleaning Service?
This professional service can benefit a wide range of individuals and businesses. Some common examples of people who may need a home cleaning service or a lease clean on a commercial property include:
Homeowners in New South Wales who want to keep their homes clean and well-maintained but do not have the time or energy to do the cleaning themselves.
Business owners in the Sydney CBD who want to maintain a clean and professional environment for their employees and customers. The job cab include office cleaning, and cleaning window sills and glass doors by professionally trained teams.
Landlords who need to clean and prepare rental properties between tenants to keep a home spotless.
Individuals moving into a new home or business need help with cleaning and organising as well as upholstery cleaning.
People hosting an event or special occasion need experienced cleaners to prepare the space or living areas.
Anyone who wants to ensure their living rooms or businesses are clean and well-maintained can benefit from hiring professional cleaning team. A high quality cleaning service has the expertise and experience to provide domestic cleaning and thorough cleaning to save you time and effort. Your home's cleanliness in the Sydney Harbour, North Sydney, Hyde Park, Hills District, Centennial Park or other areas in the Eastern Suburbs is our top priority.
Is Carpet Cleaning included in a house cleaning service?
Carpet cleaning is often included as a part of a house cleaning service. Most house cleaning services offer specialised carpet cleaning services, which can help remove stains, dirt, and odours from carpets and rugs. These cleaning teams typically involve using specialised equipment and products to deep clean the carpets. They can help extend the life of your carpets and improve the overall appearance and cleanliness of your home or business.
If you need your carpets cleaned, choosing a professional cleaning company that offers carpet cleaning services is best. This will ensure that the job is done properly and that your carpets are cleaned and maintained to the highest standards. Be sure to discuss your carpet cleaning needs with the company before hiring them to ensure they can provide the services you need.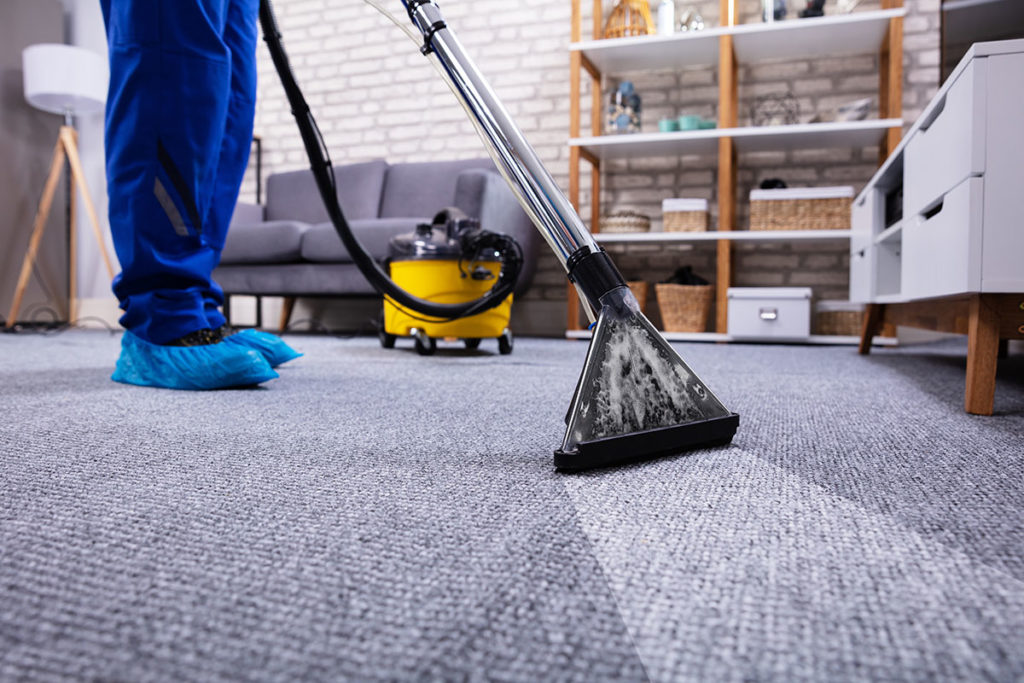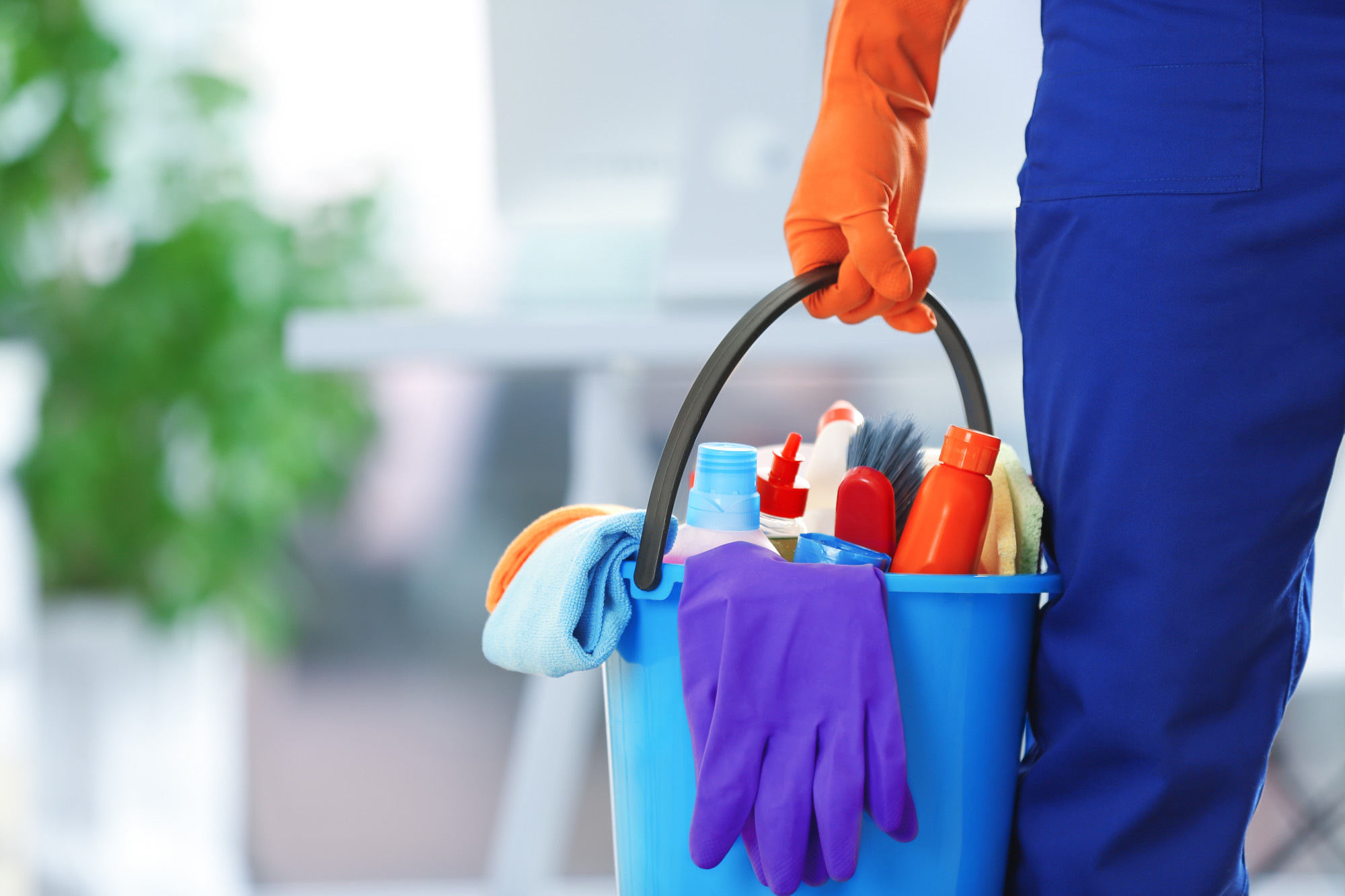 Are There Requirements for Commercial Cleaning Services?
Commercial cleaning services, which provide services for businesses and other commercial properties, may be subject to certain requirements depending on the location and type of business.
These requirements can vary by country, state or province, and municipality. Hence, it is important to check with your local authorities to determine what, if any, requirements apply to commercial cleaning services in your area.
Some common requirements for commercial cleaning services may include the following:
Obtaining a business license or permit to operate a cleaning business
Obtaining any necessary insurance, such as liability insurance, to protect against damages or injuries that may occur during cleaning
Complying with any regulations or guidelines related to the use of cleaning products, such as using eco-friendly products or properly disposing of hazardous waste
Providing proof of experience and training for cleaning staff
In addition to these requirements, it is also important for commercial cleaning services to maintain high standards of cleanliness and hygiene in the businesses they serve. This can include following appropriate cleaning procedures, using effective and safe cleaning products, and regularly inspecting and maintaining equipment.
Commercial cleaning services may be subject to certain requirements depending on the location and type of business. It is important to check with your local authorities and to choose a reputable and experienced commercial cleaning company to ensure that all requirements are met and that your business is properly cleaned and maintained.
Professional Cleaning Services During the Pandemic
Professional cleaning services can be especially important during the ongoing COVID-19 pandemic. As businesses and other organisations continue to operate and adapt to the pandemic, it is important to maintain clean and sanitised environments to help prevent the spread of the virus. Professional cleaning services can provide the expertise and resources needed to properly clean and disinfect buildings and other spaces.
Some specific ways in which professional cleaning services can help during the pandemic include:
Providing deep cleaning and disinfection services to help eliminate the virus from surfaces and materials
Using specialised cleaning products and techniques that are effective against COVID-19 and other infectious diseases
Providing guidance and training for businesses and organisations on how to properly clean and maintain their spaces to prevent the spread of the virus
Offering flexible scheduling and services to accommodate changing needs and restrictions related to the pandemic
Professional cleaning services can play a critical role in helping to prevent the spread of COVID-19 and other infectious diseases. Professional cleaners can help businesses and organisations maintain safe and healthy environments for their employees, customers, and other stakeholders by providing expert cleaning and disinfection services.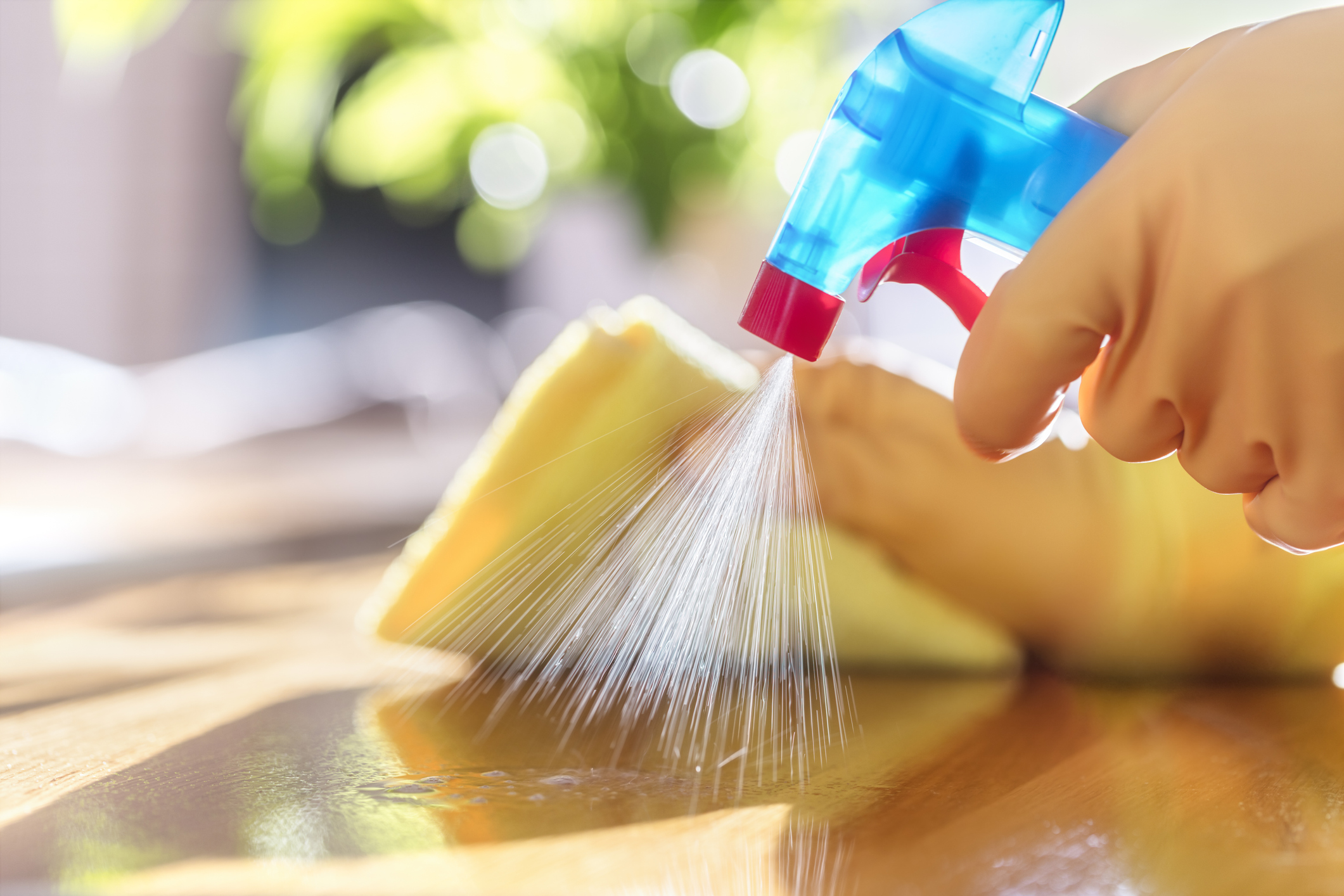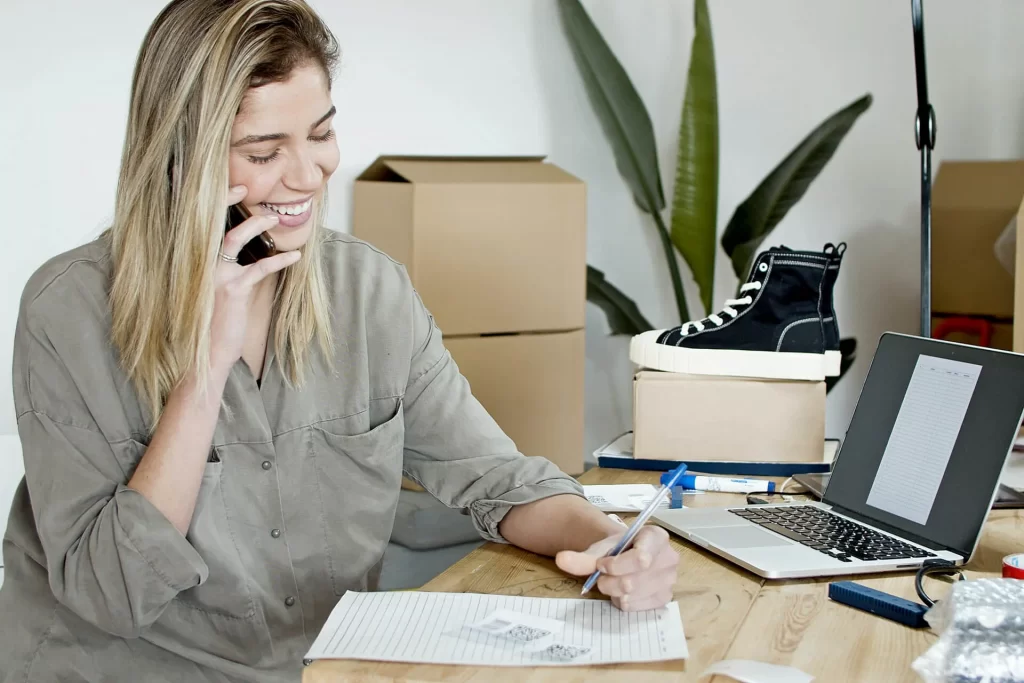 Contact Hard and Fast Cleaning Services for a Free Quote!
If you're looking for professional cleaning services, contact Hard and Fast Cleaning Services today. We offer a wide range of high-quality cleaning services to meet your needs, including deep cleaning and disinfection services to prevent infectious diseases like COVID-19.
We also provide flexible scheduling, competitive rates, and guaranteed quality assurance. Contact us today for a free quote and to learn more about how we can help you maintain a safe, clean, and healthy environment.
Frequently Asked Questions
Professional Residential Removalist Sydney
We have over eight years of industry experience and can skillfully handle all of your local or national removal needs. No matter where you are going, our team is here to help ensure that your possessions and goods are transported safely and securely. We are a full-service moving company and can tackle everything ranging from packing and unpacking, loading transportation as well as installing your furniture in the new location. We also provide quality office removalist and best warehouse removalist services.
Affordable Removalist in Sydney
There are times when property owners wonder whether it would be better to handle the move themselves. However, this is not the right choice. Every home will have various big and small items and furniture to be moved. Packing all of these, putting them into the right kind of moving boxes and transporting them safely to the new location is a humongous task.
When you hire professionals like us for the job, you can be sure that every aspect of the process is tackled professionally and efficiently. We have extensive experience in the industry and qualified and well-trained local Sydney removalists, so you do not have to stress about damaged or lost goods. No matter when you want us to help you with the move, we're here to help.
We focus on providing our clients value for money, and it means that we offer customised moving packages. We have a variety of moving plans that you can choose from and our team is here to help you craft one best suited to your requirements. We aim to create the best experiences for our clients and go the extra mile to personalise our services. If you are looking for reliable and professional Sydney removals, you are at the right place.
Local Residential Moves
Our professional residential removalists Sydney handle every stage of your local move skillfully. We go about it in a planned manner and are systematic with packing and unpacking. The larger pieces of furniture could be dismantled, packed carefully and transported to the new location before being reassembled and placed where you need them. Our high-quality services come at incredibly affordable movers Sydney cost. It means you do not have to think twice before hiring our services.