High-Quality Interstate Removals
Hard & Fast Removalists is a professional removalist service firm that has been operating within the removal industry for more than ten years.
Our Hard & Fast Removalists team has been operating within this industry for many years. It has therefore attained the necessary experience to deliver high-quality and exceptional services. You can be sure that our Sydney to Brisbane Removalists team will productively and effectively deliver all your possessions to your desired location within the time frame necessary.
Our professional Sydney removalists have also been equipped with the appropriate tools and equipment, allowing our Sydney to Brisbane Removalists to deliver the removal process safely.
When requesting a move from Sydney to Brisbane, you must hire an experienced team of Sydney to Brisbane Removalists who are more than capable of delivering your removal processes. Making a mistake and hiring inexperienced removalists will only cost you more due to their probable inability to deliver a professional and careful Sydney to Brisbane removal service.
Why Choose Hard & Fast Removalists?
Our team of professional Sydney to Brisbane Removalists here at Hard & Fast Removalists are your best choice.
We Deliver High-Quality Services
Because our team of expert Sydney removalists here at Hard & Fast Removalists have been operating within this industry for many years, they have attained the necessary expertise and set of unique skills deemed essential to delivering a high-quality and exceptional Sydney to Brisbane Removals service. Our team of professional Sydney removal service providers has also been equipped with the most recent removal technology, hence enabling our Sydney to Brisbane Removalists to deliver the move most efficiently. You can be sure that our technology here at Hard & Fast Removalists will simplify the removal process.
We are Good Communicators
Here at Hard & Fast Removalists, we consider communication an important aspect of delivering an overall Sydney to Brisbane Removals that is fulfilled in accordance with your needs. Our team of qualified Sydney removalists will consult with all clients to clearly understand what is required. Once we know the client's needs and desires, our team of Sydney to Brisbane Removalists will then engage in the removal process by our mutual agreement.
We Carefully Plan and Organise Interstate Moves
When moving a vehicle full of belongings and possessions from a distance as considerable as Sydney to Brisbane, it is essential that appropriate and adequate planning is undertaken before commencing with such a complex move. At Interstate Removals, we understand the importance of being prepared for such a daunting task. Our team has been carefully planning and organising interstate moves since, and our experience has given us the ability to provide you with a stress-free and efficient relocation process.
Fully licensed and Insured Removalists Sydney
Our removalists Sydney company is fully licensed and insured to provide efficient and reliable services. All of our interstate removalists Sydney, NSW, have a minimum of 5 years of experience in the industry and are trained to the highest standards. We take great pride in the quality of service, so we always ensure that your belongings are moved safely and securely from Sydney to Brisbane. Our insurance policies cover any damage or loss caused by our interstate removalist during the move, so you can rest assured that your items are safe.
We Offer End-to-End Services
Hard & Fast Removalists does more than load your belongings onto a truck and drop them off at your new location. We offer end-to-end services tailored to our customers' individual needs. Our experienced team of moving professionals can provide packing, unpacking, furniture assembly/disassembly, and even storage solutions to make your move as seamless as possible. We understand that each move is unique and strive to provide the best service possible.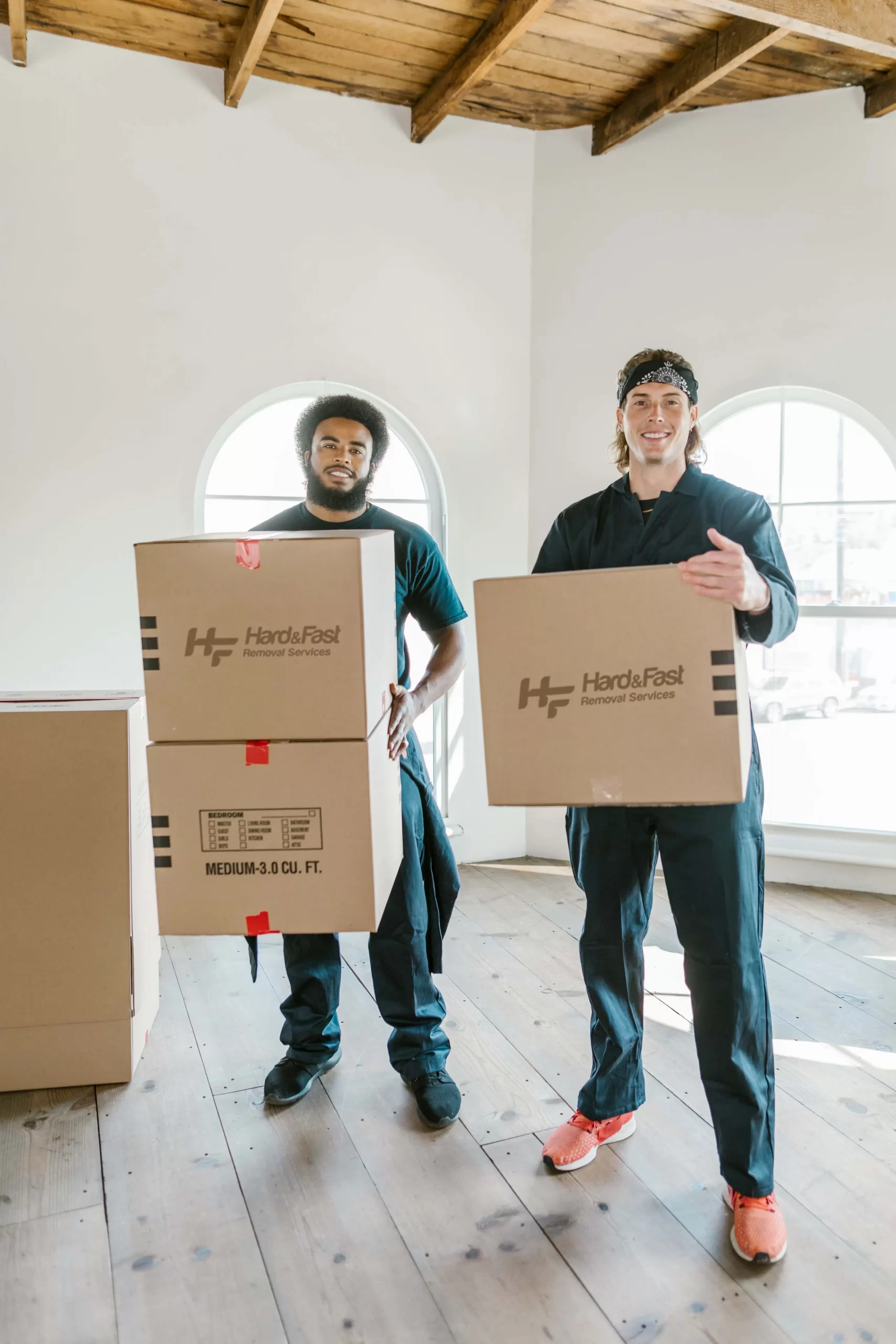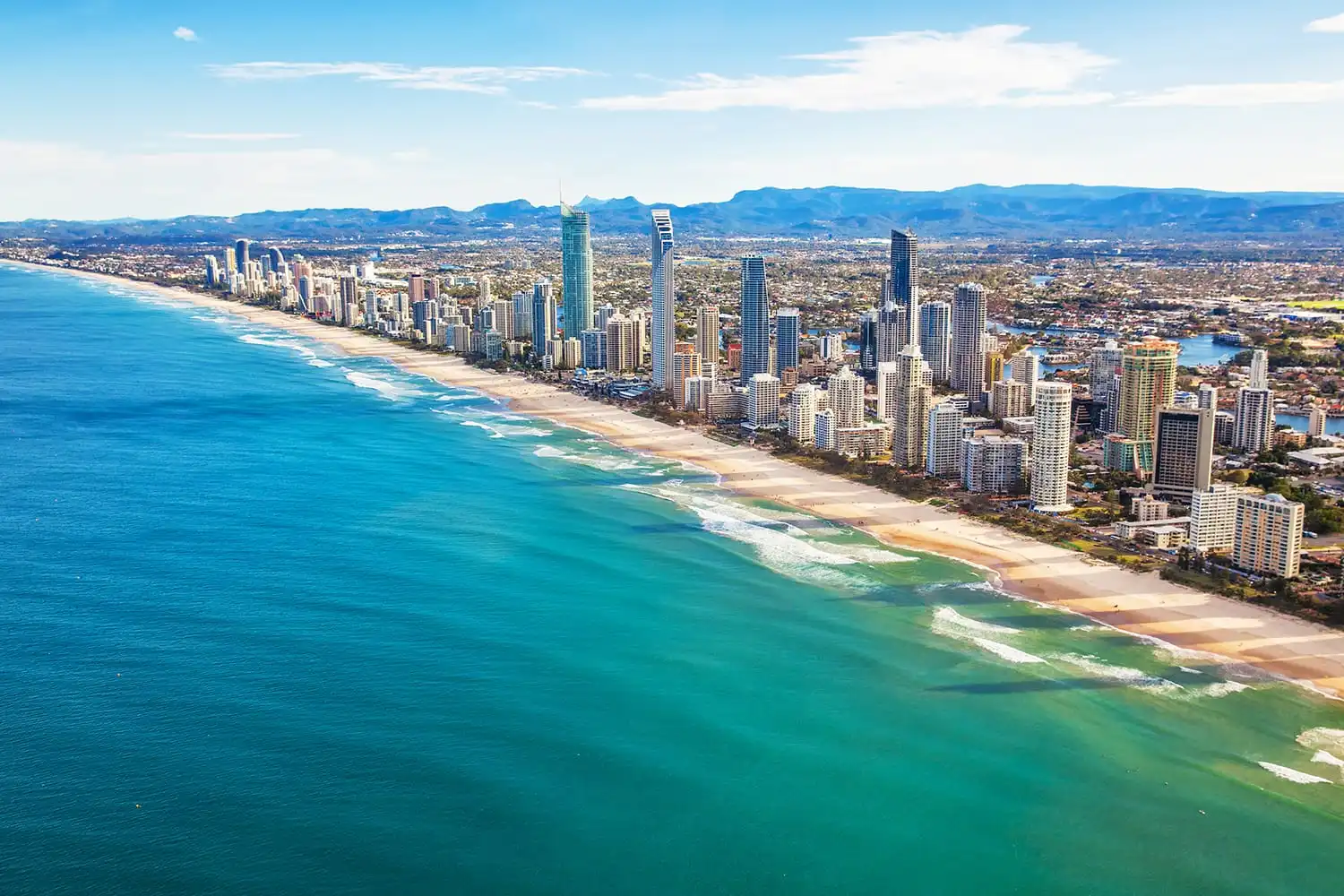 Why Move to Brisbane?
Brisbane is the capital and most populous city of Queensland. It's a vibrant, modern city that offers stunning attractions and amenities for locals and visitors alike. When it comes to quality of life, Brisbane has it all – from exceptional cultural offerings like world-class museums and art galleries to beautiful natural surroundings, including lush rainforests and expansive parks, to a rich food and nightlife scene.
The city has some of the best universities in Australia, such as the University of Queensland and Griffith University, making it an attractive option for students looking to further their education. The cost of living is lower than in most other Australian capital cities, and there are plenty of job opportunities, making it an ideal place for young professionals and entrepreneurs.
Brisbane has a subtropical climate with hot, humid summers and mild winters. It's known as the Sunshine State, and there are more than 300 days of sunshine each year to enjoy. There are plenty of outdoor activities, from hiking in national parks to relaxing at one of the city's many beaches.
The city is well-connected, with efficient public transport and an international airport that allows people from around the world to visit. And Brisbane has much to offer in terms of culture, music, art, and entertainment – from classical performances to modern exhibitions. It's a great place for anyone looking for an exciting lifestyle. So if you're considering a move to Brisbane – why wait? Come experience all that this vibrant city has to offer!
Call Us for a Free Quote Today!
If you have any questions about the Sydney to Brisbane removalists process that our team of Sydney Removalists offers here at Hard & Fast Removalists, be sure to call us at 1300 366 624. We'll be more than happy to provide you with a free quote so that you can make the right decision regarding moving your possessions. Alternatively, you can fill in our online form, and one of our friendly staff will contact you soon.