Highly-Rated Interstate Removalists Melbourne
Sydney is at a distance of approximately 870 kilometres from Melbourne, and it takes about 8 hours by road to cover it. Moving between these two cities can be complicated because there are various rules and regulations during relocation. The best way to ensure that the entire process runs without glitches is to hire experienced Melbourne to Sydney Removalists like us at Hard & Fast Removalists.
As a company operating in this industry for numerous years, we have all the skills, resources, experience and knowledge needed to handle this complex task for our clients. We cater to residential and commercial requirements, and no matter what your removal needs are, we can offer affordable moving services.
When people are moving, they do look for cheap solutions. However, no one wants to compromise on quality. If you hire inexperienced operators, you can never be sure of the quality of their services, and they might compromise on the kind of packing materials they use or the moving boxes.
They may have inexperienced technicians who need to learn how to move various types of items safely and securely. Ultimately, this can result in breakage or loss of items. The move may take much longer than anticipated. Commercial clients work along very tight deadlines and cannot afford extended downtime on their business when they are moving.
As experienced operators, we offer cheap yet safe removals from Melbourne to Sydney. This perfect balance of solutions is one of the things that sets us apart from various other companies in the industry. Our team of technicians has handled a large number of similar big and small projects over the years.
Best Sydney Removalists for the Job!
We focus on customisation and ensure that you get personalised services. When you hire us for your move, you can be sure that you will get value for money. Our team works closely with you to take the time to understand what your specific requirements are in the time frame that you are working on.
Hard & Fast Removalists understand that moving can be a stressful and challenging experience, and that's why we strive to make the process as easy and stress-free as possible. We offer a full range of services to make your move smooth and efficient, including packing, loading, unloading, storage, and door-to-door service for interstate moves.
We also provide quality customer service that distinguishes us from other removal companies. Our team of friendly people are highly experienced and takes pride in providing the best possible service. We understand how important it is to have a pleasant, stress-free move and ensure that you get exactly what you need when you need it.
Keeping all of these aspects in view, we worked diligently and systematically so that you get the kind of best Gold Coast to Sydney removalists' services you expect.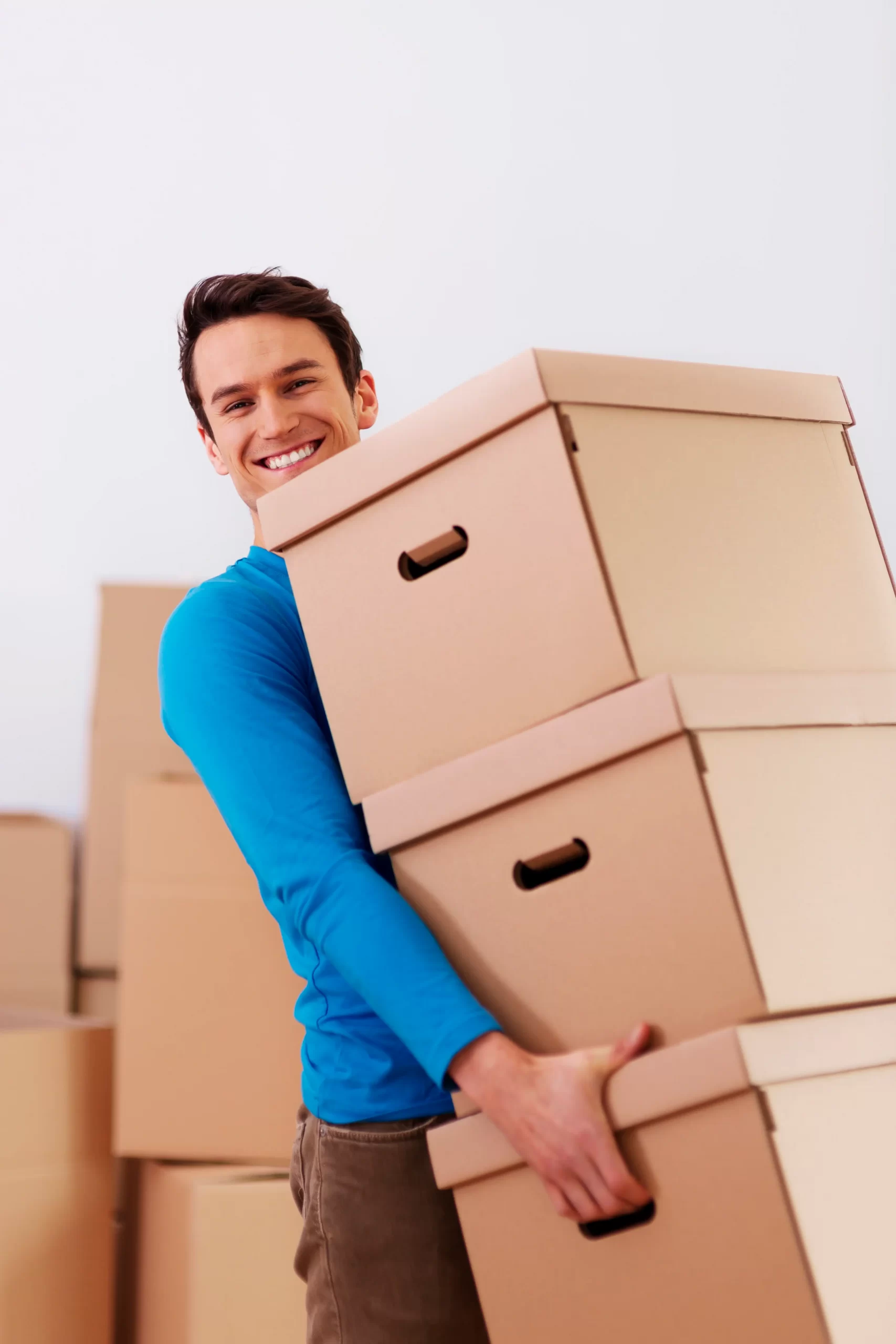 What Sets Us Apart as Sydney Interstate Removalists
At Hard and Fast Removalists, we understand that moving can be stressful and time-consuming. There are advantages to choosing a professional removal service like ours to ensure your move is as smooth and efficient as possible.
We offer reliable, trusted, and experienced removal services to take the hassle and stress out of your move. Our team of experienced professionals has years of experience in all aspects of the entire removal process.
Our interstate removalist company has invested in the best logistics and project management systems and processes for the removals service. It means that every stage of the move is completed in a planned manner.
We use the best commercial-grade packing equipment and supplies to correctly and safely wrap all your items and belongings during office removals in Melbourne, Vic.
We can handle start-to-end packing, hauling, transportation, unpacking and placing various items once the movers arrived.
While planning the move, our Melbourne to Sydney removalist team considers aspects such as road conditions, local rules and regulations, potential traffic conditions, and distance without additional Sydney removals cost.
Keep track of the removal, ensuring that all your belongings reach the new location safely and on time with hassle-free tools. This will ensure that your belongings will receive quality service from a professional Melbourne team.
We are fully insured and possess valid operating authority, meaning all your belongings are safe during the move.
We are recognised by the Australian Furniture Removers Association, which means you can be sure that all your belongings are handled with the utmost care.
Call Us Today for a Free Quote!
No matter your requirements, we are Melbourne to Sydney removalists who can help with the best and most affordable solutions. For more information about our services, feel free to contact Hard & Fast Removalists at 1300 366 624 or through this online form, and one of our team members will call you shortly.