Efficient and Secure Office Moves in Sydney's Dynamic Business Environment
Our expert team understands that every Sydney suburb has unique moving challenges and opportunities. Whether you're relocating to a bustling CBD high-rise or a spacious office in Sydney's suburbs, we offer customised solutions to ensure your move is efficient and stress-free.
Complete Range of Office Moving Services
Comprehensive Packing and Unpacking: We provide detailed packing services for all office essentials, ensuring safe transportation and quick setup at your new location.

Advanced Transportation: Utilizing the latest moving technology for secure transit of office equipment.

Installation and Setup Services: Efficiently set up your new office space to minimise downtime.

Bulky and Specialized Item Handling: Expertise in moving large or sensitive items, like server racks and executive furniture.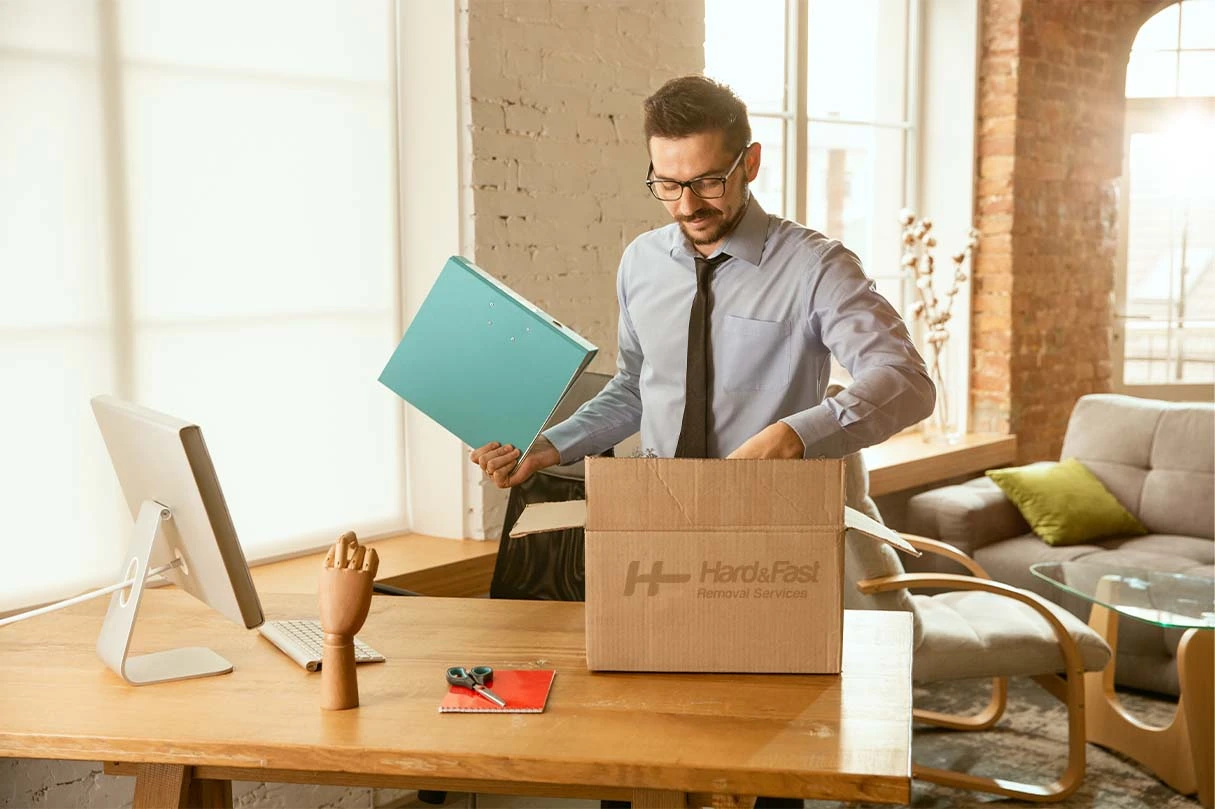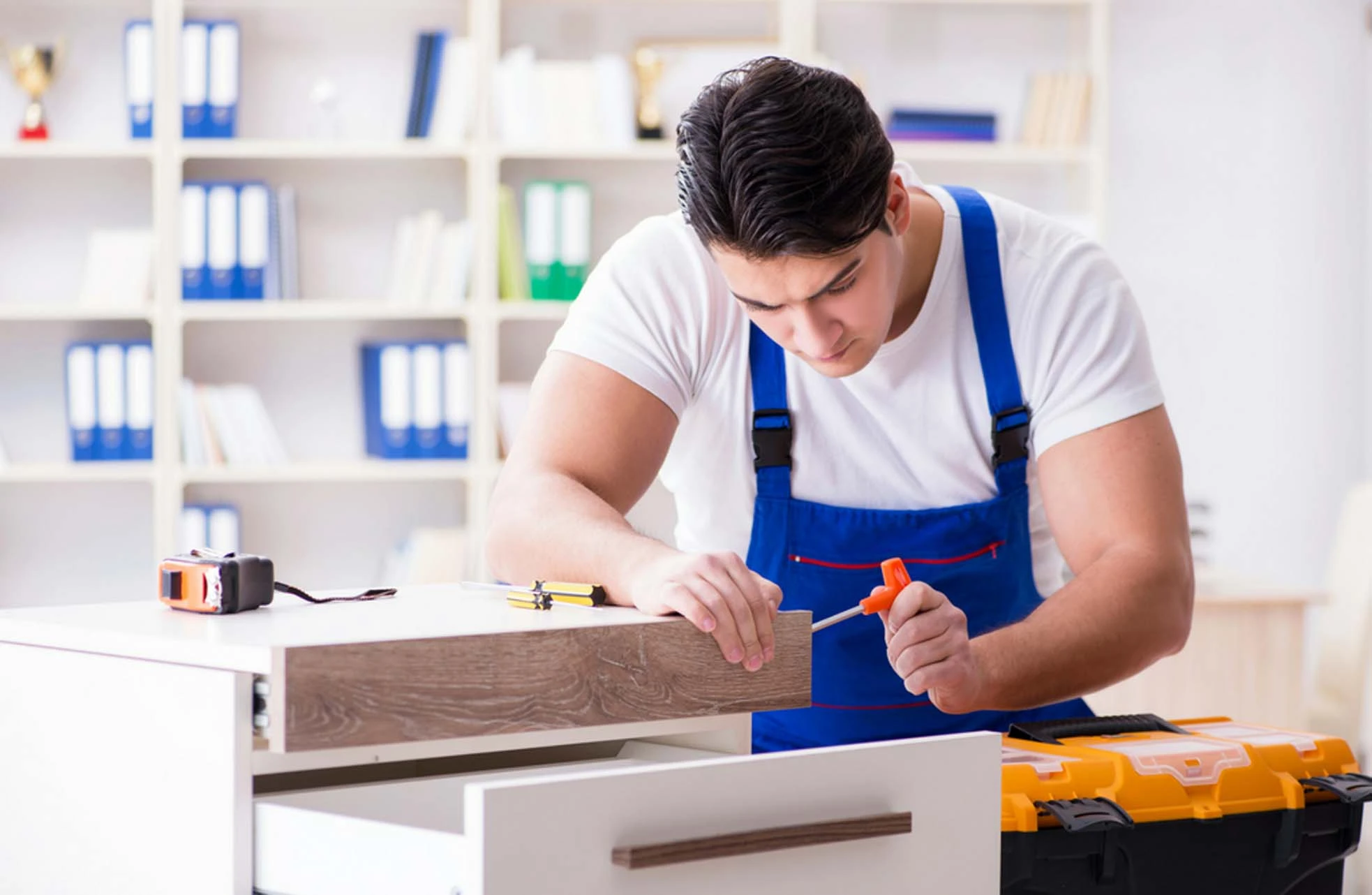 Why Choose Hard & Fast for Your Office Move in Sydney?
Proven Track Record in Sydney: With years of experience in successfully managing office relocations throughout Sydney, we understand the unique challenges and needs of moving in this vibrant city. From navigating through dense urban landscapes to handling building-specific requirements, our expertise ensures your move is efficient and hassle-free.

Customised Moving Plans: We recognise that every business has unique needs. Our team works closely with you to create a tailored moving plan that minimises disruption to your operations. Whether you're a small start-up or a large corporation, we provide solutions that align with your specific requirements.

Advanced Moving Technology and Equipment: Our use of the latest moving technology and equipment means your office equipment, from computers to conference tables, is transported safely and efficiently. This modern approach reduces the risk of damage and speeds up the moving process.

Comprehensive Insurance Coverage: We understand the value of your office assets and offer comprehensive insurance coverage. This gives you peace of mind, knowing that your investment is protected in the unlikely event of damage.

Experienced and Professional Team: Our team of movers is skilled in the physical aspects of moving and excels in customer service. They're trained to handle your belongings carefully, ensuring a professional and respectful moving experience.

Post-Move Support and Services: Our commitment to your satisfaction extends beyond the moving day. We offer post-move support, including unpacking and setting up your new office, to ensure you're ready to resume business operations as quickly as possible.
Custom Solutions for Diverse Office Types
Our services are wider than traditional office spaces. We also cater to:
Co-working Spaces

Creative Studios

Industrial Offices

Educational Institutions
Understanding Sydney's Business Relocation Needs
Sydney's dynamic business landscape demands a moving partner who understands local nuances. From navigating busy city streets to understanding specific building regulations, we ensure your move is efficient and compliant with local standards.
Sustainable Moving Practices
We're committed to eco-friendly moving practices. This includes:
Using recyclable or reusable packing materials.

Employing fuel-efficient transportation methods.

Implementing waste reduction strategies during office clean-outs.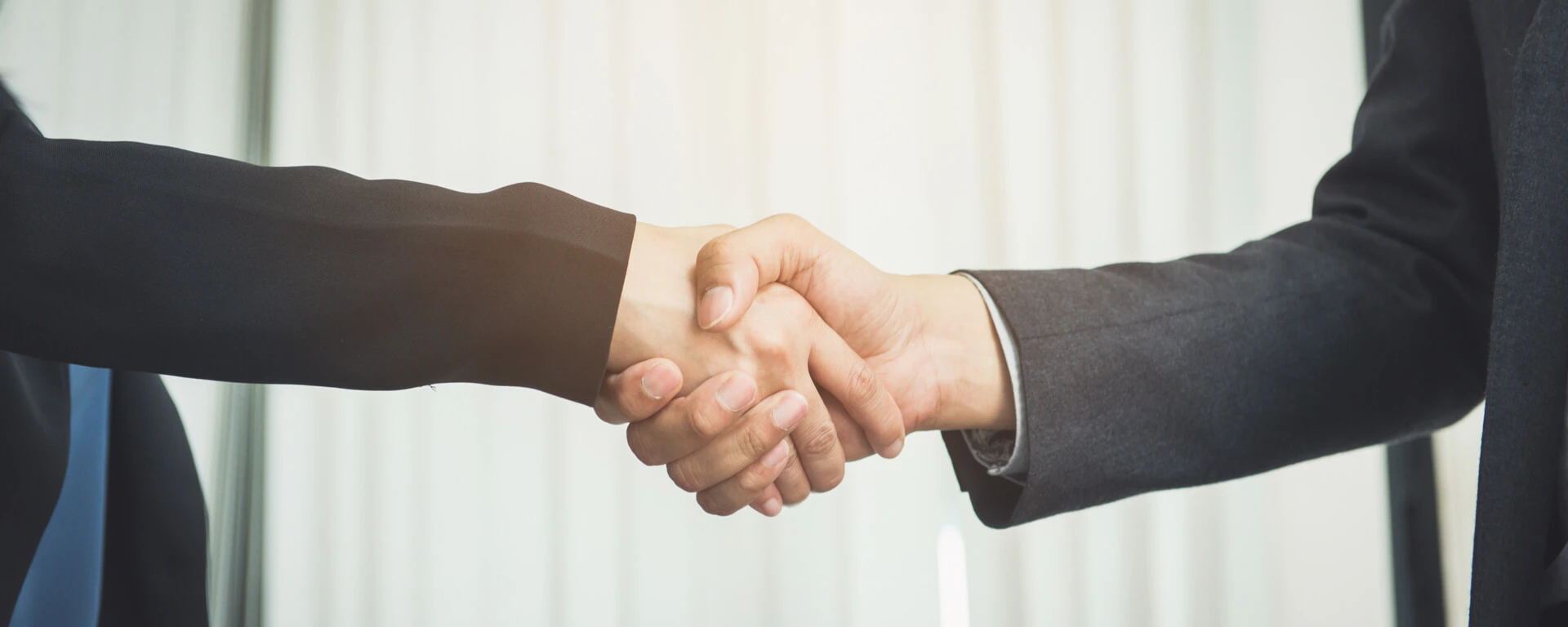 Community Engagement and Support
As a part of the Sydney community, we believe in giving back. We're involved in local initiatives and support various community projects, reinforcing our commitment to the city we serve.
Long-Term Partnerships and Corporate Accounts
We offer long-term partnerships and corporate accounts for businesses with ongoing or future moving needs, providing priority services and tailored moving solutions.
Get Started with Hard & Fast Removalists Today
For a professional, reliable, and efficient office move in Sydney, choose Hard & Fast Removalists. Contact us today for a tailored moving solution and receive a free, no-obligation quote. Let us make your next office relocation a seamless and successful experience.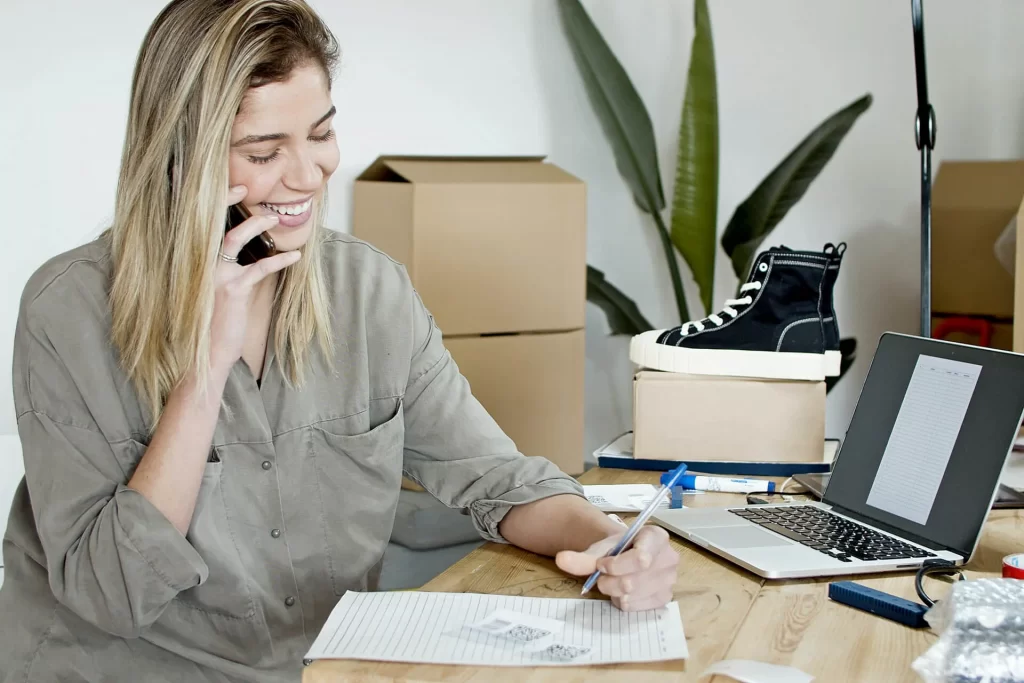 Our Comprehensive Office Moving Services
Why Hire Sydney Commercial Removalists?

We Deliver High-Quality Services
Our Hard & Fast Removalists team has worked within the removal industry for many years. They have therefore acquired the skills and qualifications necessary to deliver exceptional and high-quality service. This means you can trust our office moving experts to provide safe and secure service during relocation.

Communication is Important
For our team to fully understand our client's needs and requirements, our team will initially consult with all our clients to know their desires. Once we have a complete and mutual understanding with our clients, Hard & Fast will commence with the removal process.

All Our Clients Are Provided with Customised Service
Here at Hard And Fast, our team of Sydney removalists understand that each removal process will be distinct. We will be sure to provide each client with a personalised service that is delivered in accordance with our clients customised needs and requests. The advantage of this service is that it will be completed in a fast and efficient manner that is tailored to the specific requirements of our clients.

We Are Fully Insured
If deciding to hire Hard & Fast Removal Services to carry out your move, all your belongings will be provided with a comprehensive insurance package that will fully cover all your items and belongings. This means that if in the unlikely event, a mishap was to occur, then all your items will be fully covered.
You can receive a hassle-free Sydney office Removal service.

Fully-Trained and Accredited Professionals
Our Sydney office removalists are all fully trained, certified and accredited professionals. This means you can ensure the job will be done safely and securely in accordance with industry standards. Our teams of Sydney office removalists strive to provide a professional service at all times, which is why we maintain high safety standards during our relocation services.

Free Shrink Wrapping
We understand that there is a budget for every move, whether its s commercial removals or home removals. We analyse your move in terms of size of the move.
In-Depth FAQs for Your Office Move
What areas in Sydney do Hard & Fast Removalists serve?
We cover the entire Sydney region, including central business districts, surrounding suburbs, and remote areas. Whether you're moving within the city or to a location on the outskirts, we have the resources and local knowledge to ensure a smooth transition.
How does Hard & Fast ensure the safety of office equipment during transit?
Safety is our top priority. To secure your items, we use premium packing materials and state-of-the-art equipment. Our team also follows strict handling protocols, reducing the risk of damage during transportation.
Can Hard & Fast assist with setting up IT infrastructure in the new office?
Absolutely. Our team includes specialists skilled in carefully handling and setting up IT infrastructure. We ensure your tech equipment, from servers to personal computers, is safely disconnected, transported, and reconnected, minimising downtime.
How far in advance should I book an office move with Hard & Fast?
We recommend booking as early as possible, preferably 2-4 weeks in advance, to ensure availability. However, we understand the dynamic nature of business and can accommodate last-minute requests when possible.
Does Hard & Fast provide packing materials for office moves?
Yes, we offer a full range of packing materials designed for office moves. This includes sturdy boxes, bubble wrap, and protective coverings, ensuring your items are well-protected.
What measures are in place to protect my office belongings during the move?
In addition to using high-quality packing materials, our team is trained in the latest safety and security protocols. We conduct regular equipment checks and maintain a fleet of well-serviced vehicles to ensure a secure and smooth move.
What measures do you take to ensure the safety and security of my office belongings during the move?
We use high-quality packing materials and equipment to protect your office items during transit. Our team of trained professionals also follows strict safety protocols to ensure the security of your belongings