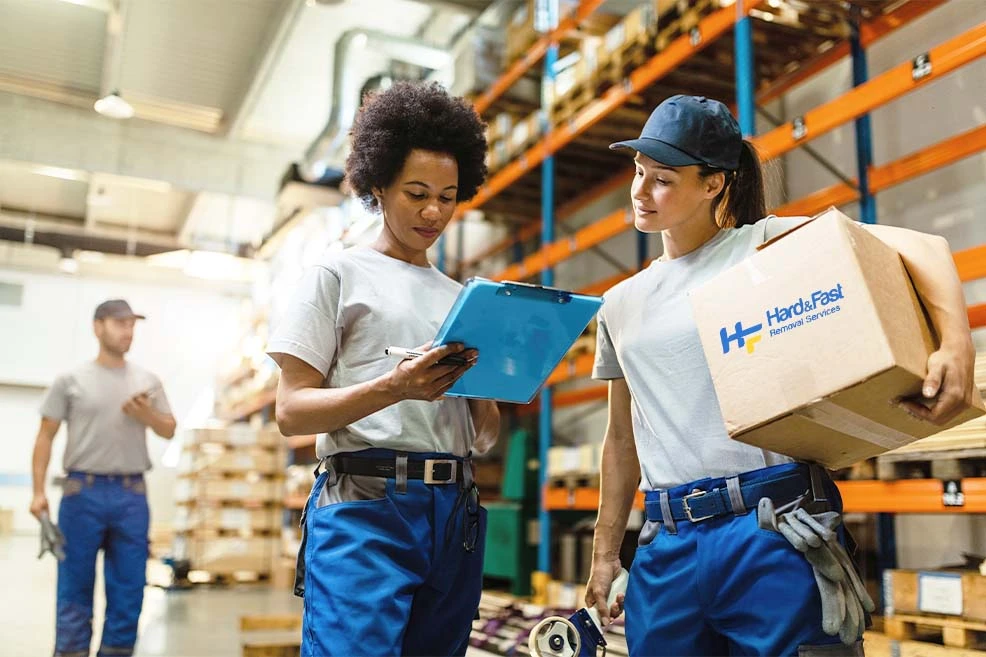 Trusted & Reliable Warehouse Movers
A warehouse removalist is a professional specialising in facilitating the relocation of items from warehouses and large-scale storage facilities. These removalists Sydney typically have the necessary experience and skill to safely and efficiently move items, ranging from fragile antiques to heavy industrial machinery. Due to the city's expansive warehouse network, skilled warehouse removalists are exceptionally well-equipped to manage large-scale relocations.
The primary mission of a warehouse removals team is to ensure the safe relocation of items between various warehouses and out-of-state destinations. This requires the removalist Sydney to have specialised knowledge of the storage facilities available and a high degree of understanding regarding which methods are best for transporting items between locations without damage or loss. They will also use specialised moving equipment for big warehouse relocations based on various business models.
Warehouse removalists in Sydney also provide customers with valuable advice on making the relocation process as stress-free and efficient as possible. This includes offering packing tips to ensure items are not damaged or lost during transit, helping customers find the most cost-effective way to transport their articles, and even helping them rent relevant storage facilities if needed.
If you are considering relocating your warehouse or large-scale storage facility in Sydney, we have skilled warehouse removalists ready for your needs. Our warehouse relocation experts have the experience and skill to ensure your relocation is successful and cost-effective and provide valuable advice on making the process run smoothly.
We at Hard & Fast Removal Services are the best warehouse removals team in Sydney. We offer our services to a wide range of clients across different industries. When moving warehouses, a variety of goods could be stored inside a warehouse successfully. Raw materials and other inventory used in manufacturing various products and items could be part of what needs to be transported. We can also move equipment and office documents stored inside a warehouse safely packed and secured from the elements.
Professional Sydney Warehouse Removalists
Most businesses that deal in consumer goods, electronics equipment and other products will have warehouses. When relocating it, the task can become quite complicated and time-consuming. For these tasks, you need the services of a company that provides high-quality Sydney warehouse removals like us. We have been operating in this industry for over eight years.
During the process, we will ensure that all your goods are carefully handled, packed and transported to the new location with utmost dedication. Furthermore, we offer various other services, including packing and unpacking services and storage solutions. You can rest assured that our team of qualified Sydney removalists will make a safe and secure transition for all your goods. We also ensure that all your goods are safely transported with care during the loading and unloading.
We can provide custom solutions if you need delicate electronic equipment packed and transported or food products moved. Our services cover everything from packing, tagging and labelling to transportation, unpacking, placing and more. No matter how complex the job is, you can trust that our professional warehouse removalists are capable enough to handle it. Hiring warehouse removalists in Sydney is the best way to ensure your large-scale relocation runs smoothly and efficiently. They have the necessary experience and skills to transport safely.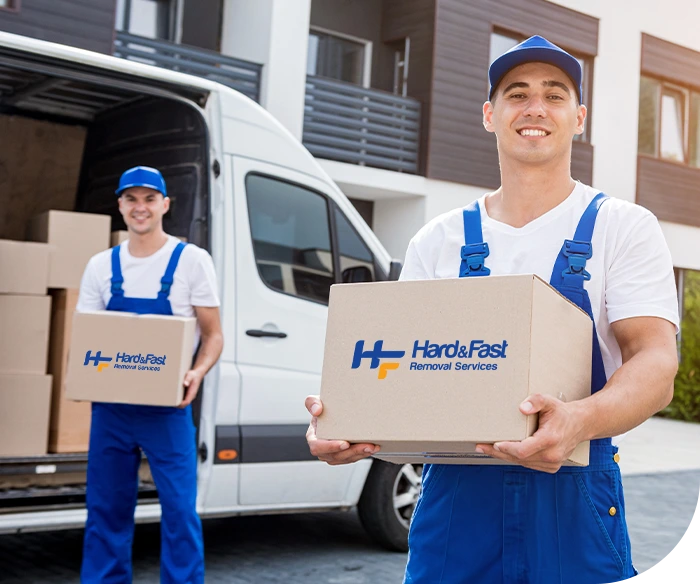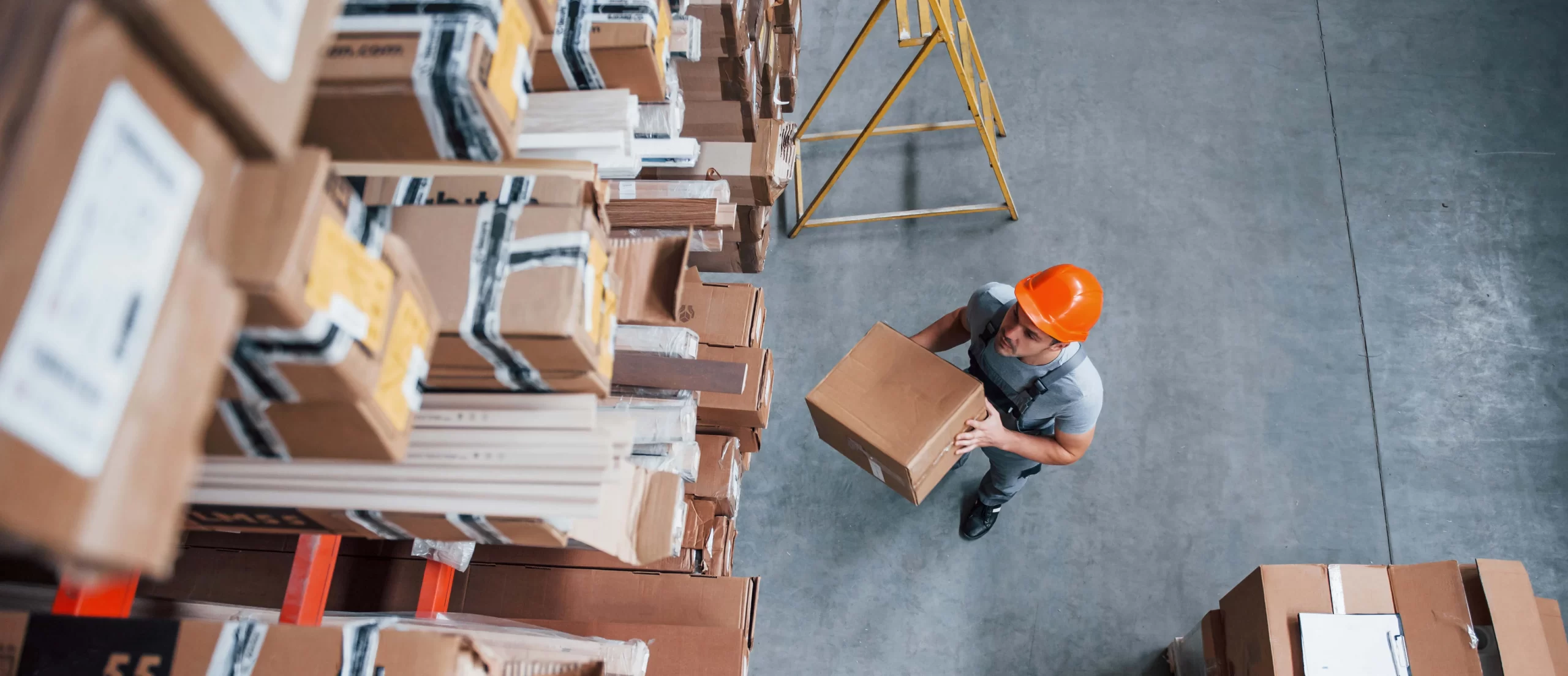 Cheap Warehouse Relocation Solutions
When hiring professionals for this job, you would want high-quality services. However, as a business, you always look for affordable solutions. Some companies would offer a very low warehouse relocations Sydney quote. While this might be tempting, there may be better solutions. Inexperienced operators may have lower rates but could compromise quality and safety.
When transporting your inventory or any other products, you need to ensure they will be moved safely to the new location, which we prioritise. As a removalist company that prioritises our customers' interests, we only hire the best Sydney warehouse removalists.
Best Warehouse Removals Experts
We are qualified and well-trained, so you can be sure they will tackle the job to industry standards. We also have excellent insurance coverage, which means you never have to worry about whether you will be compensated in the rare event of any damage or loss to your products.
However, reliability and efficiency are some of the things that we always strive for. At Hard & Fast Removals, we work systematically yet speedily to complete the move within the specified timeframe. If you are looking for an affordable warehouse moving in Sydney, you are in the right place.
We provide competitive and fair quotes that won't break the bank.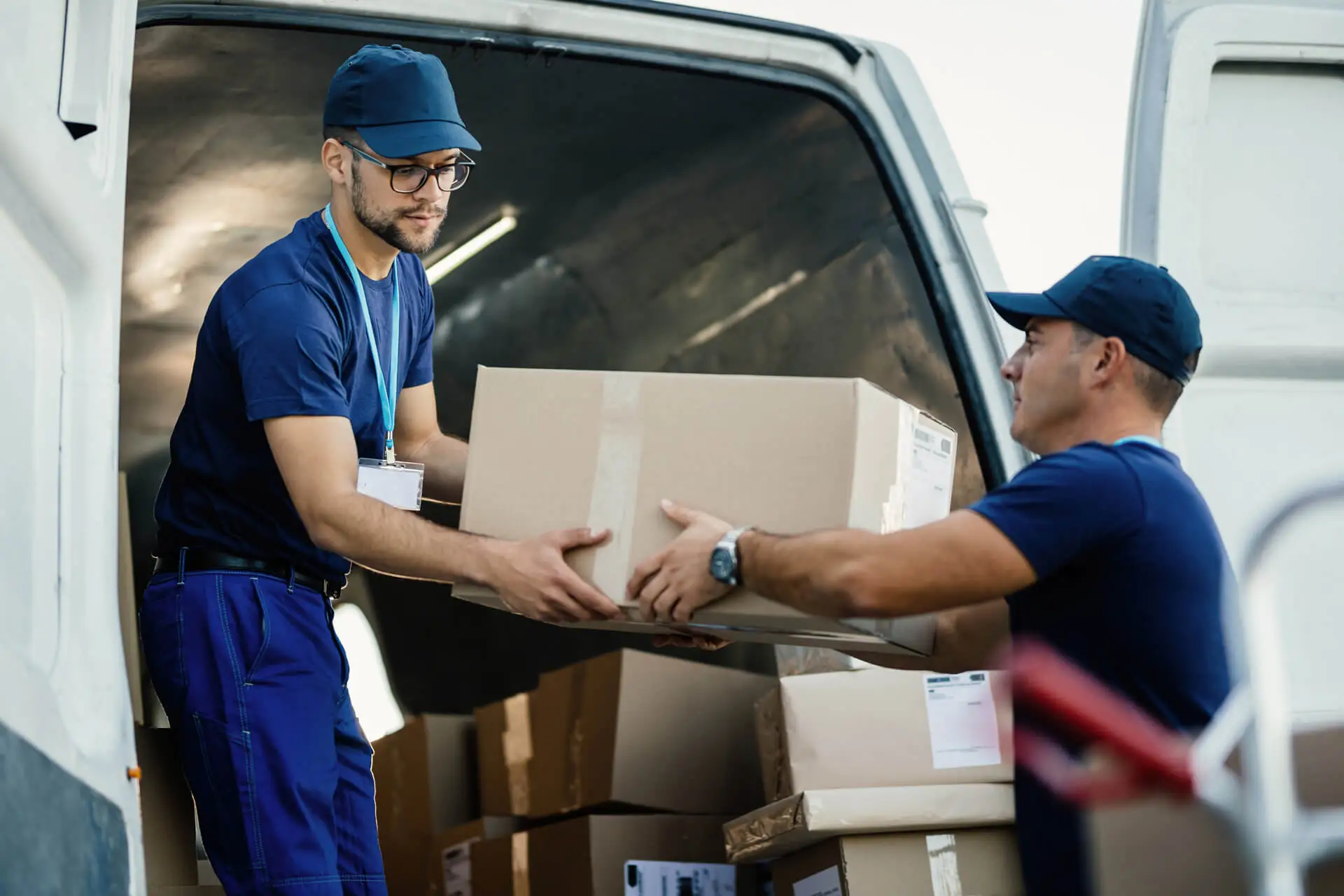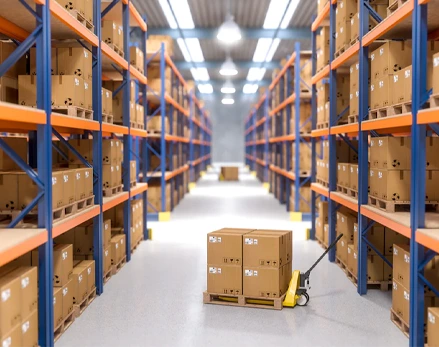 Hire Only the Best Sydney Warehouse Removals Teams
Many aspects set us apart from various other companies in the industry, and there are many reasons to hire us:
Packing is one of the most crucial aspects of any warehouse removal project. We take stock of all the inventory and check with our clients how they would like us to handle the labelling and sorting. In most instances, employees of the company we are handling the job for work closely with our team. This systematic approach helps ensure all products and items are sorted and packed perfectly.
We are the Sydney warehouse removalists that use the best quality commercial-grade material packing supplies. This helps ensure all the items are packed safely and put into the right moving boxes. No matter what kind of things you need to move, we will design the best plan to transfer them efficiently and safely in a timely way.
If you have any sensitive equipment or other delicate products that need moving, we will pay extra attention to the packing and ensure that boxes are suitable for carrying those products. We are the warehouse removalists in Sydney with the skills, knowledge and resources to tackle even the most complex projects to industry standards.
Above all, we aim to provide our clients with the most delightful experience. We are the company to call if you are looking for the best quality solutions & affordable warehouse relocation services. Contact us with your requirement today; we assure you won't be disappointed.
Customised Services - Local Warehouse Removalists Sydney
We can only craft the right plan when we take the time to understand your specific requirements. Our team will work closely with you to discuss your needs and assess the type and quantity of items and products to be moved.
After discussing it with you, people also create a detailed plan and provide an upfront warehouse relocations Sydney quote. Once you approve the quote, we will start the work and create an organized warehouse relocation system for you.
Our team of professional removalists is well-equipped with the latest tools and techniques for the removal and relocation of goods. We also have a fleet of vehicles that are regularly serviced to guarantee their safety and smooth running over long distances.
We pride ourselves in being one of the most experienced warehouse removals companies Sydney has to offer, so you can be sure that your belongings are safe with us!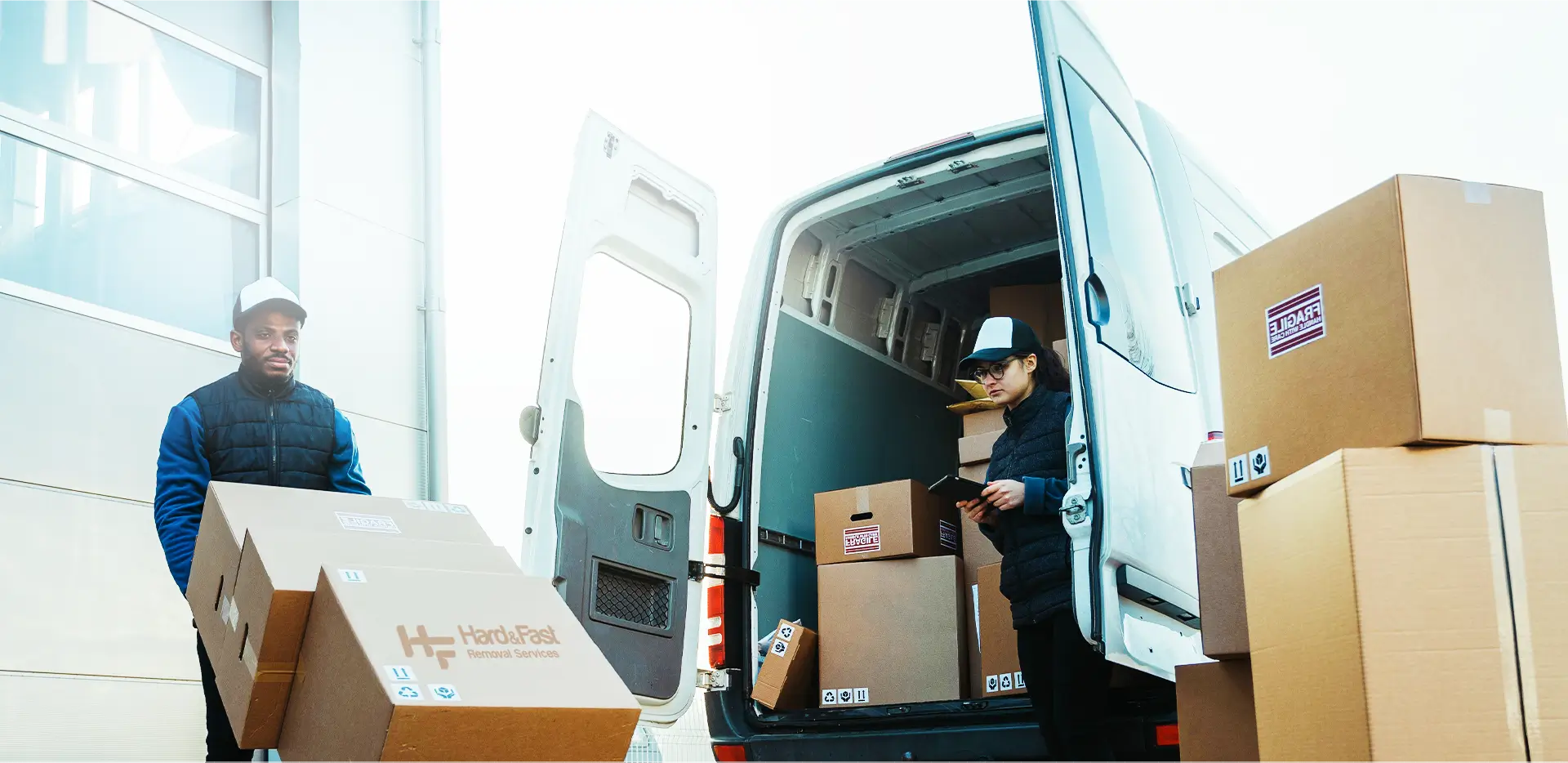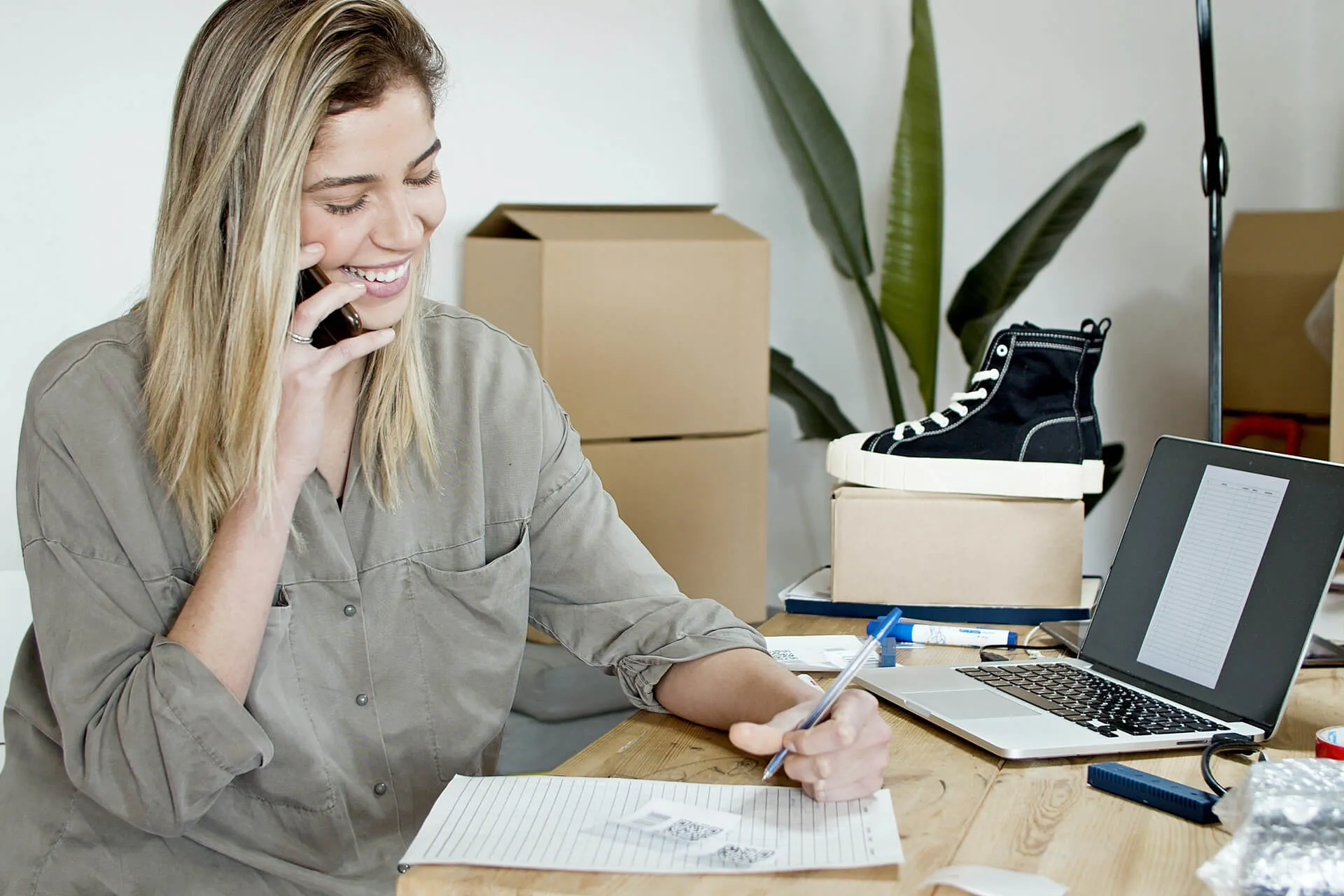 Contact our Experienced Sydney Warehouse Removalists
We are the leading experts in Sydney warehouse removal that you can trust to handle your move with care. Let Hard & Fast Removal Services take care of all your needs today!
For more information about our Warehouse Relocation Service, contact Hard & Fast Removal Services at 1300 366 624 or through this online form.
Our warehouse removal team will call you shortly.
Frequently Asked Questions
What services do Hard and Fast Warehouse Removalists Sydney provide?
Our team specializes in warehouse relocation in Sydney, industrial moving, office relocation, and storage solutions to cater to all your needs.
What areas do you serve in Sydney?
We serve the entire Sydney area, including the Central Business District (CBD) and surrounding suburbs. We offer warehouse relocation in Sydney and a range of services so you can relocate your warehouse with ease.
Are your warehouse removalists trained and experienced?
Yes, our team of warehouse removalists is highly trained and experienced, ensuring a smooth and efficient relocation process and warehouse removals services.
How do you ensure the safety of my goods during the move?
We use high-quality packing materials, proper equipment, and advanced handling techniques to make sure your items are secure and protected during the warehousing services.
Can you help with the disassembly and reassembly of warehouse equipment?
Yes, our team can assist with the disassembly and reassembly of your warehouse equipment, ensuring a hassle-free relocation and the best warehousing services in the area.
How do you determine the cost of a warehouse relocation?
The cost is determined based on various factors, such as the size of your warehouse, the distance to be moved, and the complexity of the move.
Contact us for a free, no-obligation quote for our warehousing services and warehouse relocation Sydney.
Do you offer insurance for warehouse moves?
Yes, we offer comprehensive insurance coverage to protect your items during the move. Please discuss with our team for more information on insurance options.
How far in advance should I book warehouse removalists in Sydney?
We recommend booking at least 2-4 weeks in advance to secure your preferred moving date and ensure a smooth relocation process.
Can you help with storage solutions during my warehouse move?
Yes, we offer both short-term and long-term storage solutions to accommodate your needs during the relocation process.
How can I get in touch with Hard and Fast Warehouse Removalists Sydney?
You can contact us by phone at 1300 366 624 or by submitting a quote request through our website. We will send a quote customised according to your business models and needs.