An Expat's Guide When Moving to Sydney
Sydney, the largest city in Australia, is a popular destination for expats worldwide. Known for its stunning beaches, iconic landmarks, and vibrant culture, Sydney offers an exciting and diverse lifestyle. Moving to a new country can be exciting and daunting, especially when you are unfamiliar with the local customs and practices. In this article, we will provide an expat's guide to moving to Sydney, including tips on visas, housing, transportation, leisure activities, and more, to help make your transition smoother and more enjoyable.
Helpful Guide for Expats Moving to Sydney, New South Wales
Visa and Legal Considerations:
Before you can move to Sydney, the first step will be to obtain an Australian visa. Depending on your nationality and intended length of stay, several visas allow you to enter Australia for short- or long-term stays, including work visas and working holiday visas. To determine which visa best fits your needs, consult an immigration lawyer or the Australian government website for more information.
Visa requirements vary on the purpose of the visit, among other variables. Applicants can also apply for different visa options. Additionally, if you plan on working or studying in Australia, obtain the necessary work permits and enrol in the course of study at an accredited university.
Research and Plan Ahead:
As with any major move, it's important to research the area and plan before arriving in Sydney. Learn as much as possible about the city, including the neighbourhoods, public transportation options, local customs and culture, and other practical matters such as utility hook-ups or vehicle registration. Once you understand what Sydney has to offer, you'll be better equipped to narrow your search for housing in the city.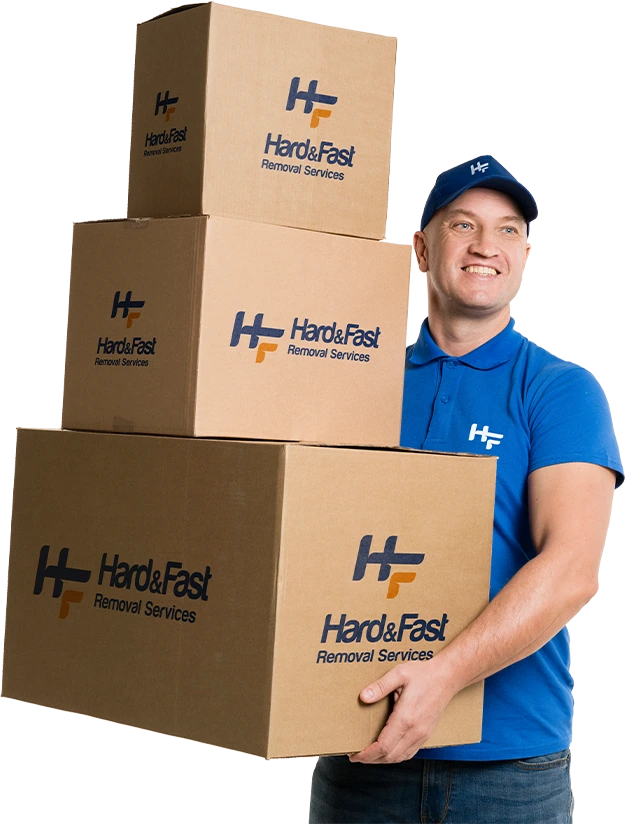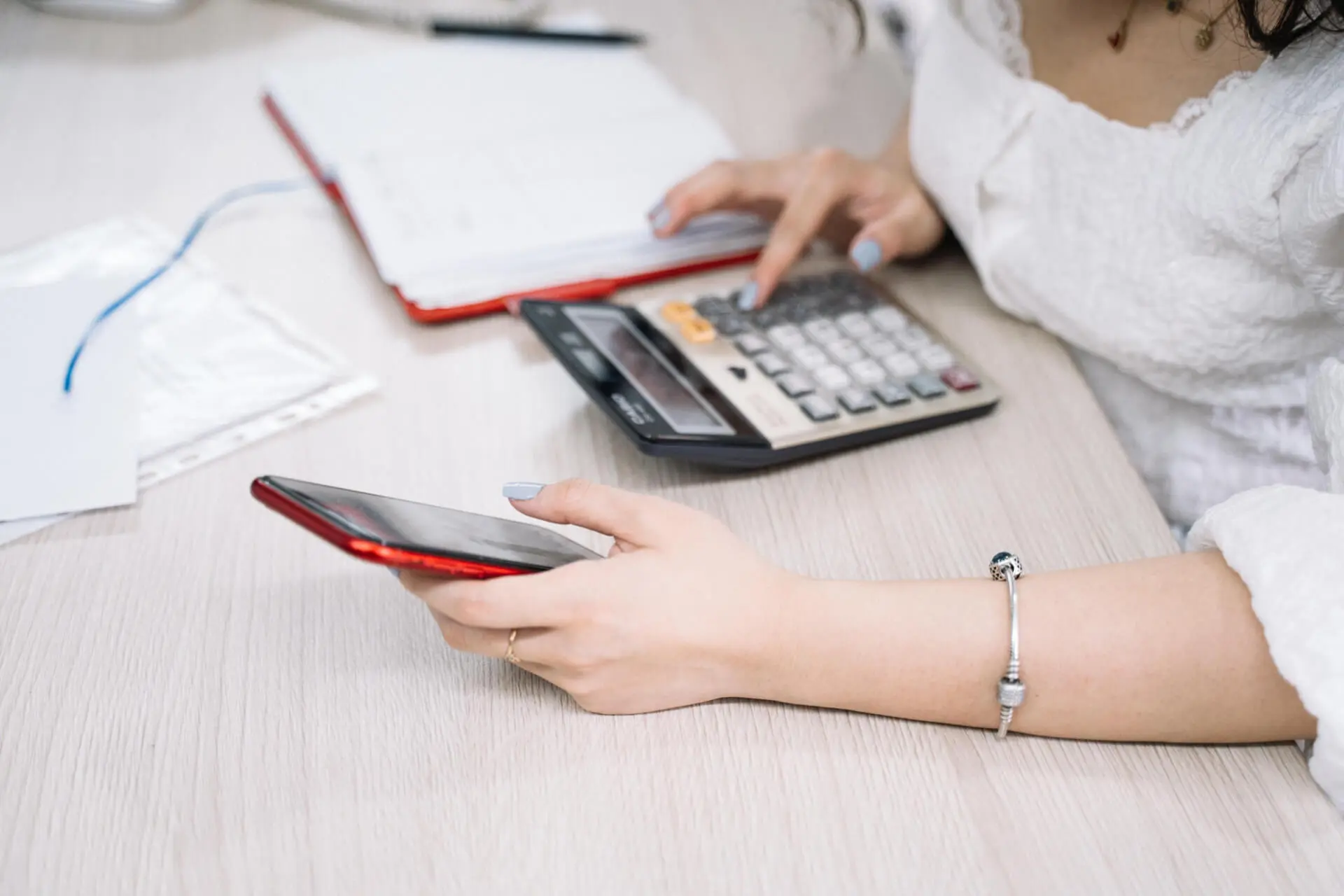 Cost of Living:
The cost of living in Sydney, New South Wales is one of the higher prices in comparison to other cities in Australia. During your research, be sure to factor in expenses such as rent, food, utilities, transportation, and other health and medical fees. Additionally, many amenities are available that you may not find elsewhere, such as entertainment venues, recreational activities and more. While these may not be essential to your everyday life, they can make life in Sydney much more enjoyable.
Housing and Rental Market:
Sydney's housing market is known for its competitive prices and availability. Depending on your budget and preferences, you can find many accommodations available such as single-family homes, apartments or condominiums within the city limits. To help ease your search, research rental websites online or inquire with local real estate agents to provide you with a better understanding of the rental market. Additionally, if you plan on moving heavy furniture and appliances to Sydney, hire a professional removal service such as Hard & Fast Removals Service. The city centre is prime property but it would be cost-effective to live in the suburbs.
Transportation:
Getting around Sydney is easy and convenient. The city has an extensive public transportation network consisting of buses, trains, and ferries that connect you to all the major tourist attractions. For those who prefer more private transport, ride-sharing services such as Uber or Taxify are available in the city. Additionally, if you plan on driving your vehicle in Sydney, apply for an international driver's license and insurance coverage.
Healthcare:
Australia has public healthcare system, Medicare, which is available to all citizens and permanent residents. To use the services, you must register with Medicare by visiting your local office or submitting an online application. Many private health insurance providers are also available in Sydney for those who want additional coverage or customised plans. Be sure to thoroughly research both options before choosing the best one that fits your needs.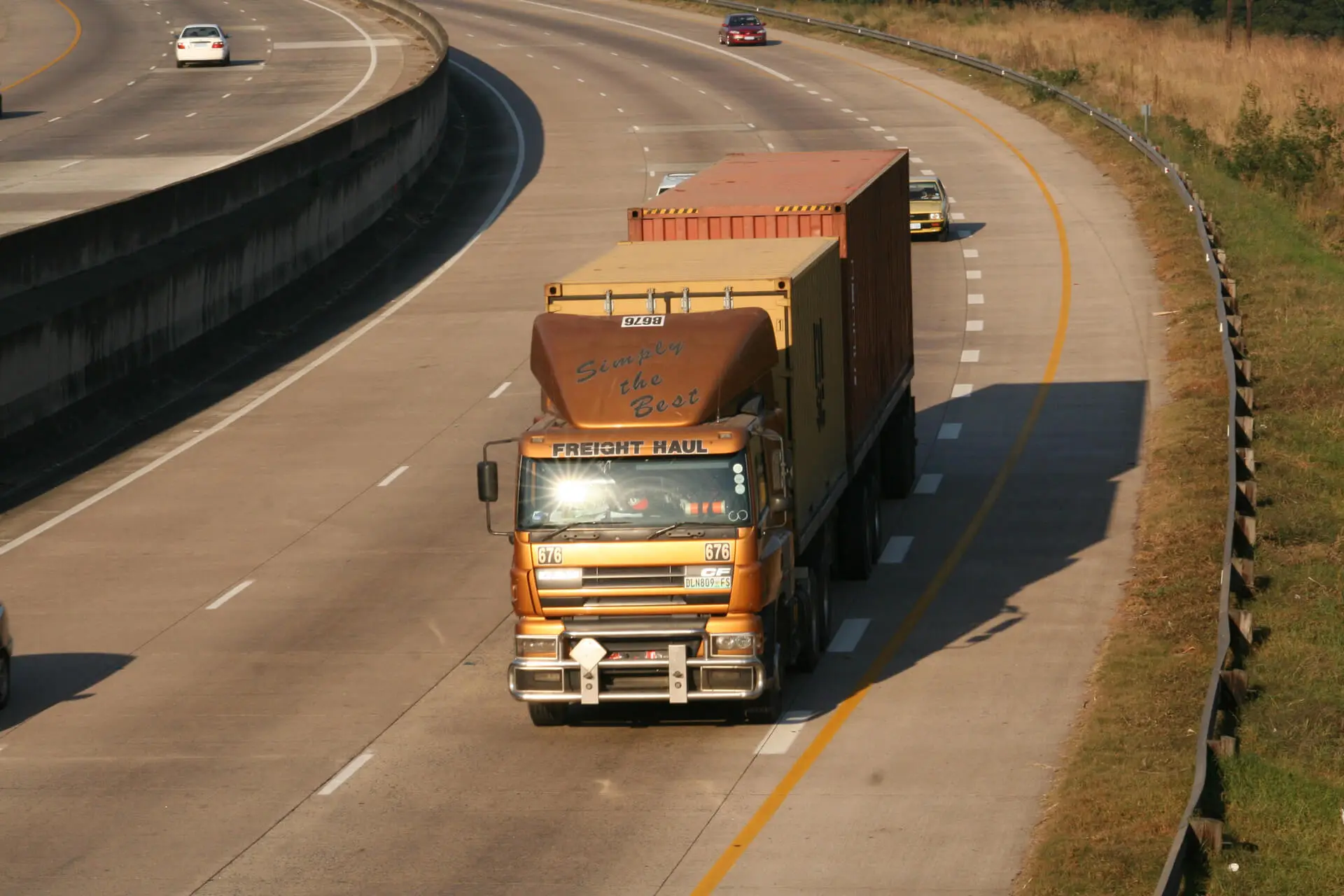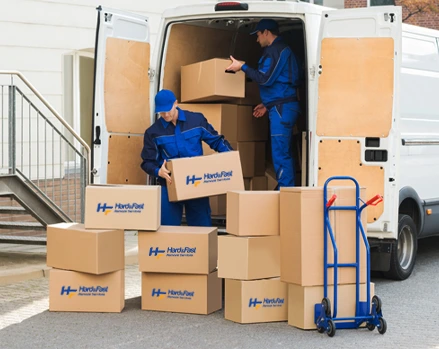 Central business district
While the area is known for its high-rise office buildings, it also boasts a variety of residential options, from modern apartments to charming heritage homes. Rental prices can be steep, but the convenience of living in the heart of the city is undeniable.
Getting around the CBD is a breeze, thanks to its efficient public transportation network. Expats can rely on trains, buses, and ferries to navigate the city with ease. Additionally, the CBD is known for its pedestrian-friendly streets, making it pleasant to explore on foot.
When it comes to dining, expats will be spoiled for choice in the CBD. The area is home to a diverse range of restaurants, cafes, and bars, catering to all tastes and budgets. From trendy brunch spots to upscale fine dining establishments, the CBD has something for everyone.
Expats seeking cultural experiences will find plenty to keep them entertained. The CBD is home to numerous art galleries, museums, and theatres, showcasing local and international talent. The iconic Sydney Opera House and the historic Rocks district are also within walking distance, providing ample opportunities for exploration and entertainment.
Sydney Suburbs
One of the most alluring aspects of Sydney's suburbs is the stunning coastline. Suburbs like Bondi, Manly, and Coogee boast beautiful beaches, perfect for those seeking a laid-back coastal lifestyle. Expats can enjoy activities such as surfing, beachside walks, and relaxing in beachside cafes, immersing themselves in the city's famous beach culture.
For working expats who appreciate a vibrant food scene, the multicultural suburbs of Newtown, Surry Hills, and Marrickville are a food lover's paradise. These areas offer a diverse range of international cuisines, from trendy cafes to authentic ethnic restaurants. Exploring the local markets and street food vendors is a must for anyone seeking a culinary adventure.
Sydney's suburbs are also known for their picturesque parks and outdoor spaces. Centennial Park, Royal Botanic Garden, and Bicentennial Park are just a few examples of the green havens scattered throughout the city. Prince Alfred Park is a green spot in Surry Hills. Expats can enjoy picnics, leisurely walks, and even outdoor fitness classes in these serene environments.
For families relocating to Sydney, the suburbs of Balmain, Mosman, and Lane Cove offer excellent educational facilities and family-friendly amenities. These areas provide access to quality schools, parks, and community centres, ensuring a comfortable and enriching experience for ex-pat families.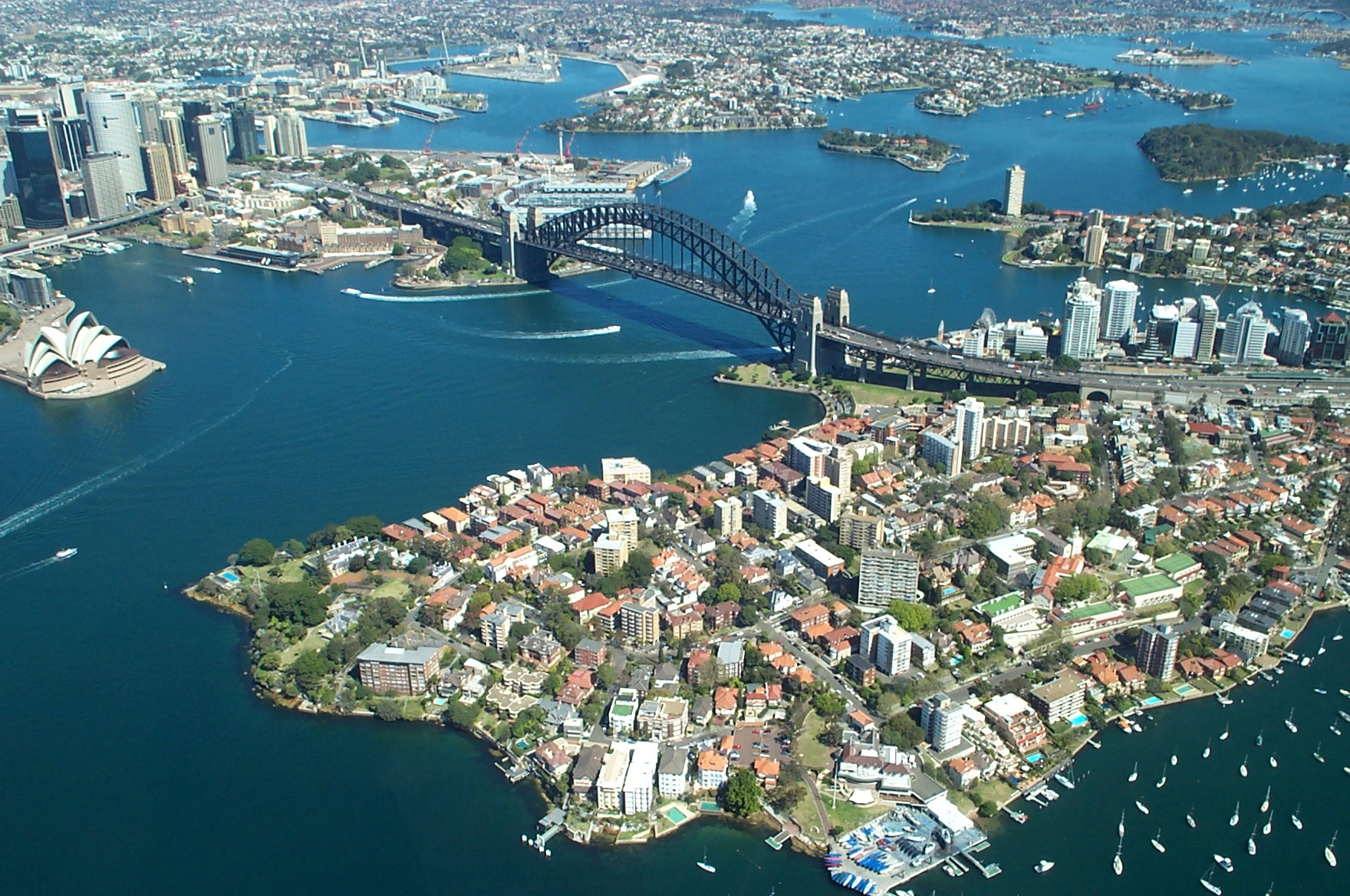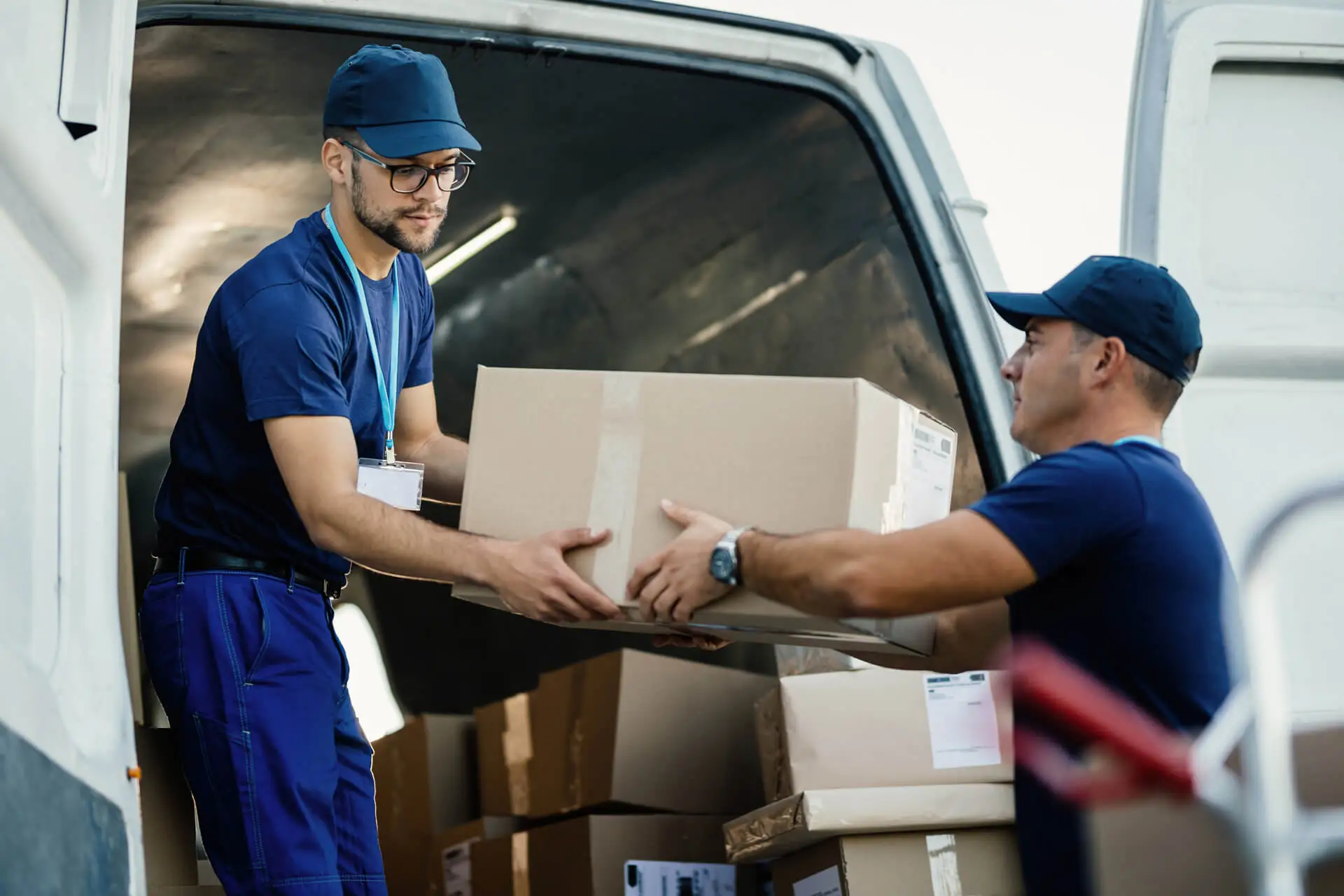 Leisure and Entertainment Activities:
When you're not exploring Sydney's many attractions, there are plenty of leisure activities to keep you busy. Sydney has something for everyone, from world-class shopping experiences to vibrant art galleries, theatre productions, and delicious restaurants. It has world-class famous structures like the Sydney harbour bridge and the Sydney Opera House.
For those looking to stay active outdoors, Sydney boasts many outdoor activities, such as beach volleyball, surfing, sailing, and more. There are also plenty of parks and nature reserves located in the city that offer excellent opportunities for hiking and other recreational activities.
Education:
Sydney, Australia is renowned for its excellent education system, making it a great destination for expats looking to study abroad. Sydney is home to several internationally acclaimed universities that offer undergraduate and graduate degrees in various fields. The city also has many public and private schools and English language courses for younger students to help them adjust to the local language and culture. Expats with families and children would find the schools to be world-class. City schools are noted for being some of the best in the country. There are plenty of local schools with excellent standards. International schools can also be found in the area catering to foreign students.
Multiculturalism and Diversity:
Sydney is a vibrant and multicultural city, which makes it an attractive destination for expats. The town's population comprises people from all over the world, creating a diverse environment with many cultural events and activities to explore. Whether you want to meet new people or enjoy different cuisines, Sydney has something for everyone. Additionally, if you want to get involved in the local community, many volunteer opportunities are available to help you make a difference. There is a lively expat population in NSW, especially in the Sydney area and surrounding suburbs.
Making Connections:
Finding new friends and building relationships is important to settling into a new city. Sydney has several ex-pat clubs, social groups, and other organisations that provide a great way to meet new people and explore the city. Additionally, there are many options for networking online, such as social media platforms or expat forums. Whatever your interests, connecting with other people in Sydney will help you feel more at home and make your transition much smoother.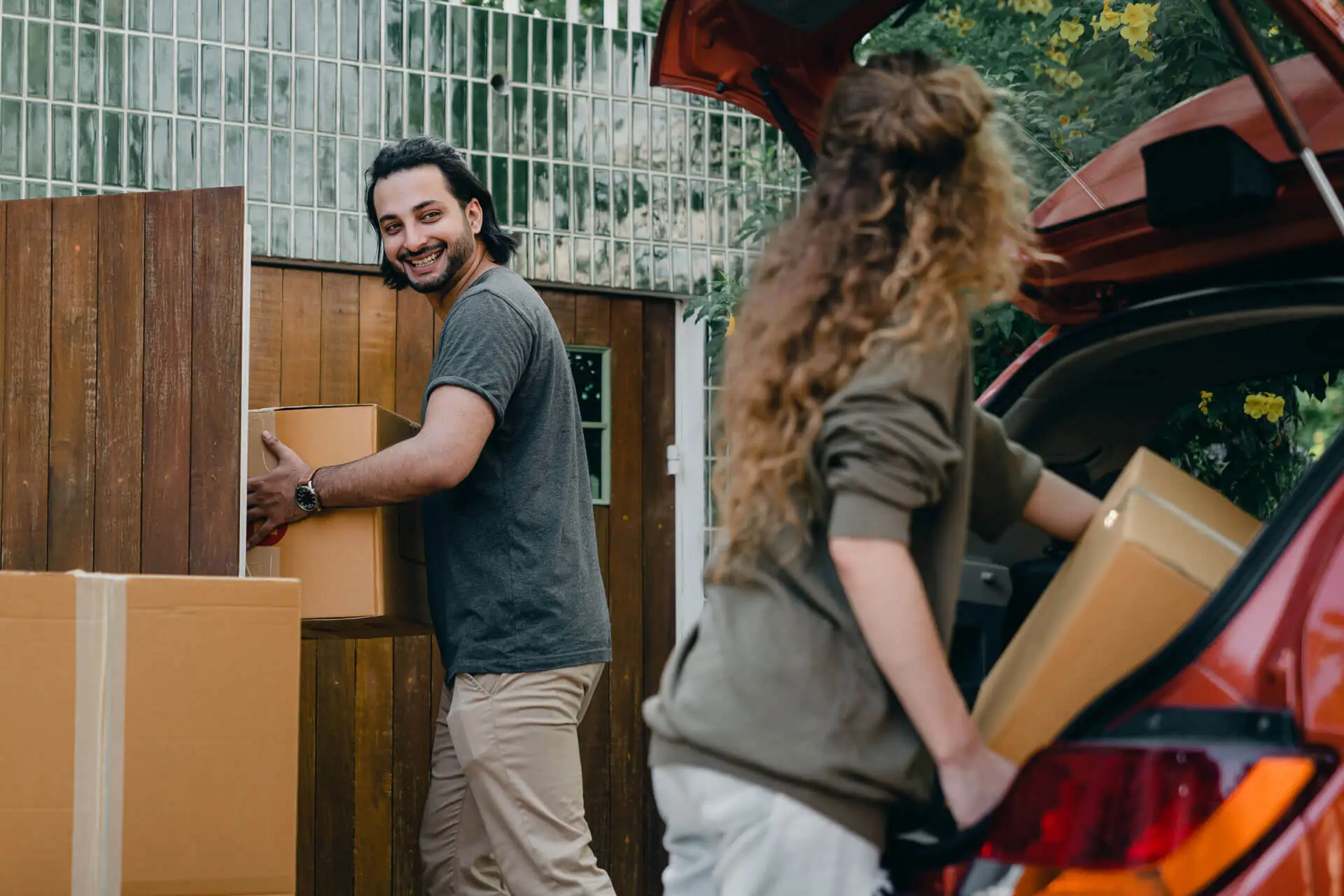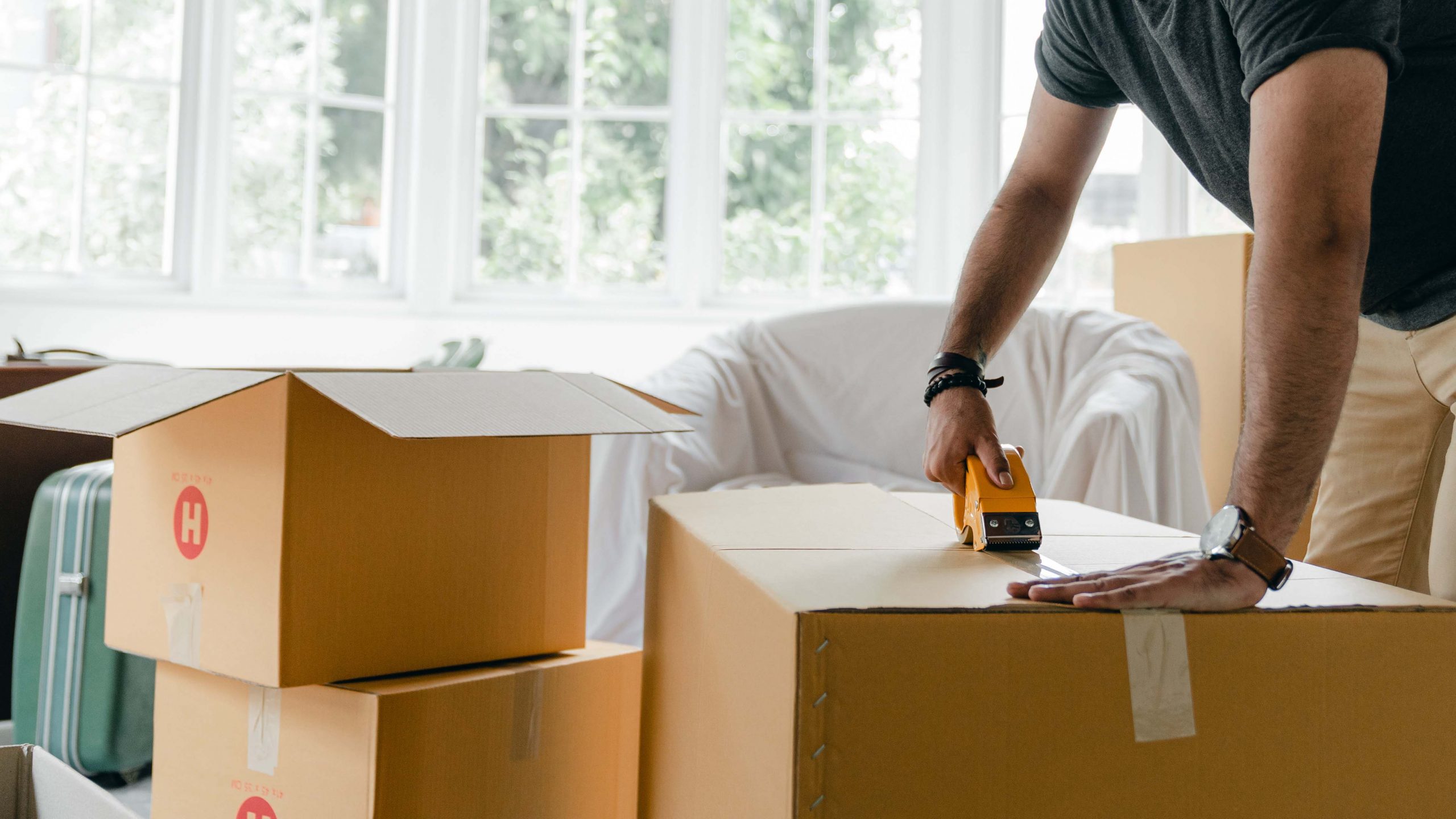 Climate and Weather:
Sydney, Australia has a mild climate with warm summers and cool winters. The months between November to April are the peak season for tourists, when temperatures range from 25-30°C (77-86°F). From May to October, temperatures drop to around 15-20°C (59-68°F), making it an excellent time for outdoor activities.
It's important to note that Sydney can experience extreme weather during summer and winter, so be sure to prepare accordingly with the proper clothing and accessories. Additionally, locals recommend using sunscreen or raincoats, depending on the season.
Networking and Social Integration:
Networking and social integration are integral parts of settling in Sydney. Whether you want to meet like-minded people or explore the city, many events, activities, and groups can help you adjust to your new home. Social media platforms such as Facebook and Meetup are great for discovering local events while attending festivals or volunteering in the community is a great way to connect with others. Ex-pat clubs and forums are also excellent resources for finding new friends and staying updated on upcoming events in Sydney.
Outdoor Lifestyle:
Sydney is a great place to enjoy the outdoors and experience nature. From national parks to surf beaches, there are plenty of outdoor activities for everyone to explore. If you're looking for adventure, head out on a bush walk, rent a bike, and cycle around the city's many trails. Additionally, if you want to relax, Sydney has some of the world's most beautiful seaside with stunning views of the ocean and sand. If you wish to get active or take in the sights, Sydney's outdoor lifestyle has something for everyone. Bondi Beach is famous within Australia and abroad.
Banking and Finances:
If you're planning on living in Sydney, it's essential to understand the local banking and finance systems. All ex-pats must open a bank account with an Australian financial institution to receive their salary and pay bills. Additionally, most banks offer international money transfer services for those who need to send funds overseas.
It's essential to research all the available options before committing to a particular bank, as there can be significant differences in fees and services offered. Finally, don't forget to update your address with any credit card companies or other financial institutions you may use so that they have your new contact information.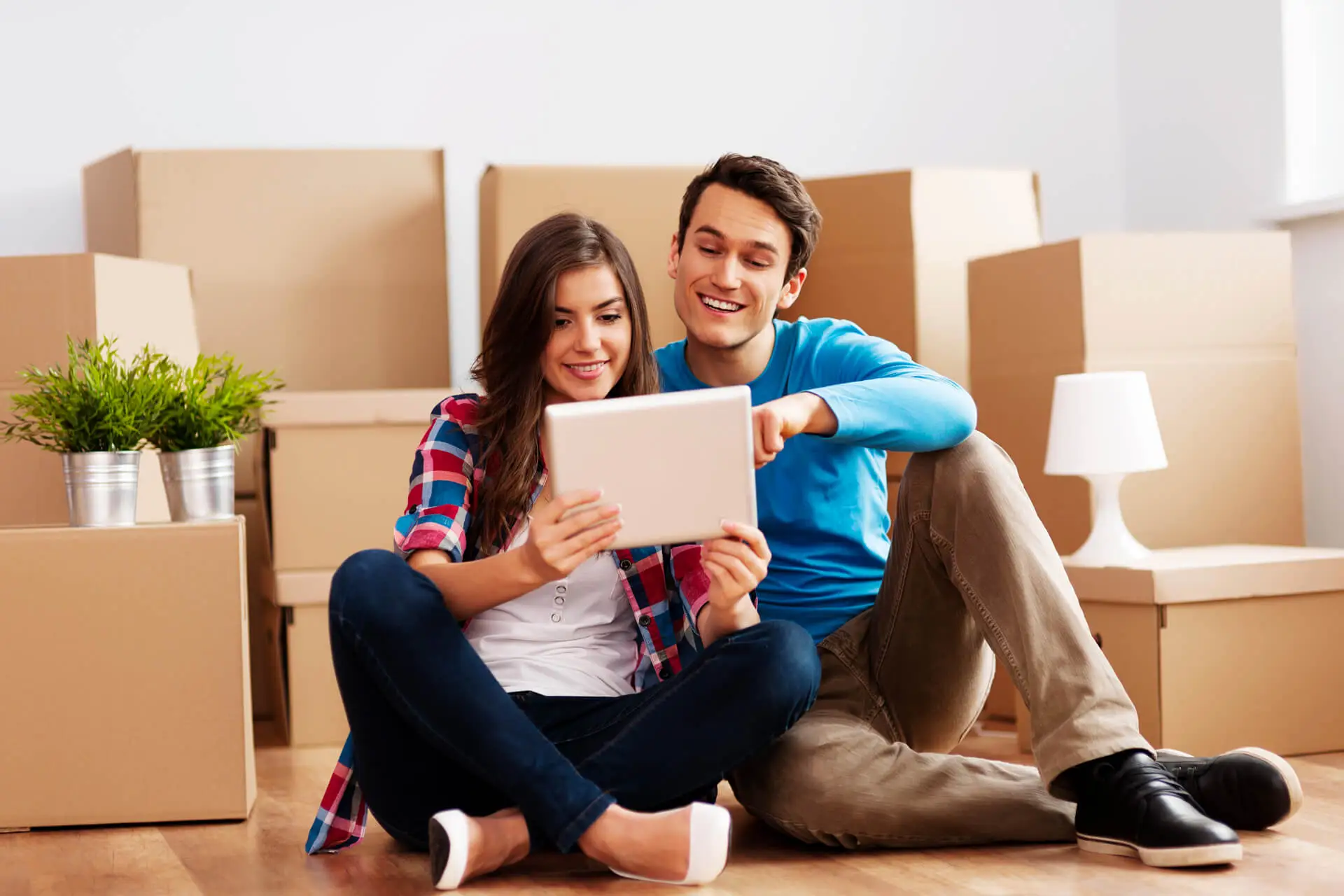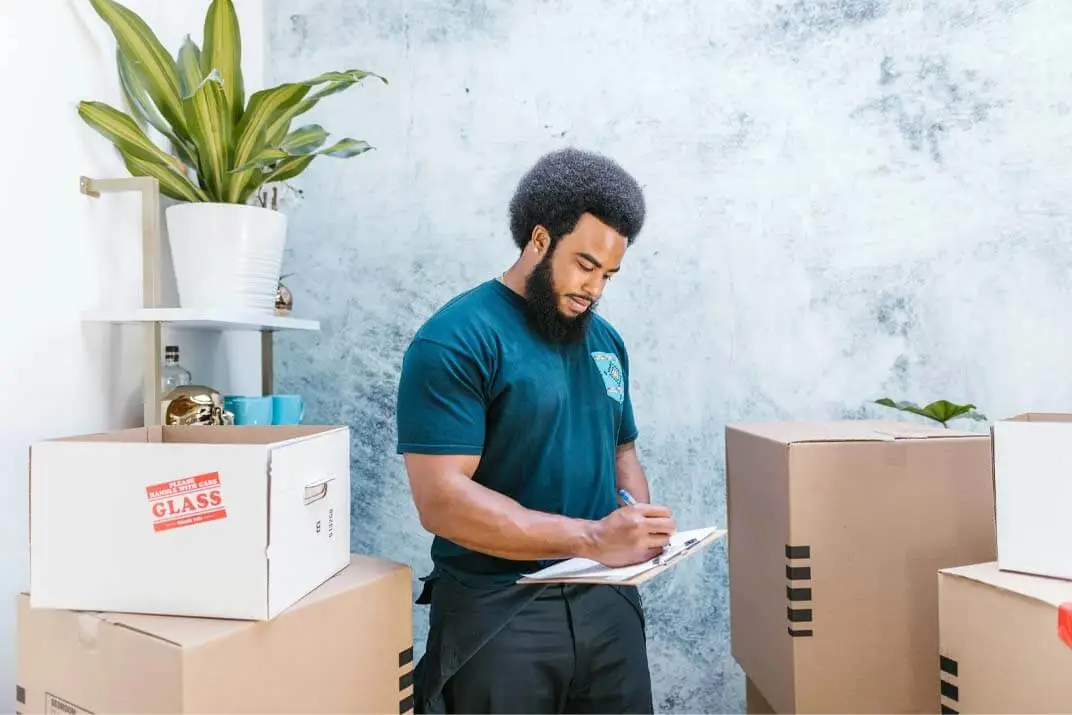 Taxes:
As an expat living in Australia, you will be subject to the local taxation system. Residents of Sydney must file a tax return each year and pay income taxes on any earnings made within the country. Understanding the various deductions and exemptions available is essential so you don't overpay. Additionally, familiarising yourself with the local currency and tax rates would be best to calculate your taxes accurately. Finally, if you need assistance, several services are available to help ex-pats in Sydney navigate the complexities of the taxation system.
Moving:
Moving to Sydney can be stressful, but it doesn't have to be. Make sure to start planning and create a detailed checklist of everything you need to do before your move. Additionally, research the local area to know what kind of rental property best suits your needs. There are rental properties within the city centre and the suburbs. Finally, many relocation services are available to help make the transition easier by providing packing materials, transportation, and other necessary services. With some planning and the right resources, you can make relocating to Sydney much less daunting.
Conclusion
Moving to a new city can be an intimidating experience, but with the correct information and resources, it doesn't have to be. From making connections in Sydney through local newspapers to understanding local banking by transferring money and tax systems, much preparation needs to occur.
To make your transition smoother, consider hiring reputable removals services such as Hard & Fast Removals Service for their experienced staff and reliable services. With the help of experts, you can ensure your move to Sydney will be a success.