Best Tips for Foreigners Moving to Brisbane
Moving to a new city on the Gold Coast can be an exciting adventure but also overwhelming, especially if you're a foreigner. Brisbane, the capital city of Queensland, Australia, is a vibrant and multicultural hub that attracts people worldwide. It offers a pleasant climate, beautiful beaches, a great food scene, and a relaxed lifestyle. However, adjusting to a new country, culture, and way of life can be challenging.
From exploring the great outdoors and enjoying the iconic Brisbane River to immersing yourself in the rich arts and cultural experiences at the Queensland Performing Arts Centre, Brisbane has something for everyone. Whether you're an outdoor enthusiast, a culture lover, or simply looking to embrace a new lifestyle, our tips will help you navigate and fully enjoy your time in this remarkable city. So get ready to embark on an adventure in Brisbane, where friendly locals, stunning landscapes, and an array of exciting opportunities await you.
In this article, we will share some of the best tips for foreigners moving to Brisbane to help make your transition smoother and more enjoyable.
Helpful Tips for Foreigners Moving to the Gold Coast
Research the City and the Sunshine Coast
Before you move to Brisbane, it's essential to understand the city and its culture well. Research the different neighbourhoods and suburbs, learn about the public transportation system in and around the city centre and south east Queensland, read up on local laws and regulations, and find out what activities are available in your area. Also, look into any special visa requirements or restrictions that may apply. This will help you make an informed decision and ensure a smooth relocation.
Start Planning Early
Time is of the essence when moving to Brisbane, so start planning as early as possible! Ensure you have enough time to secure all the necessary documents like visas, passports, and work permits. Research rental options, compare the cost of living expenses from different suburbs, find out about schools and medical facilities, and budget for your move. Planning will help make the transition smoother and less stressful.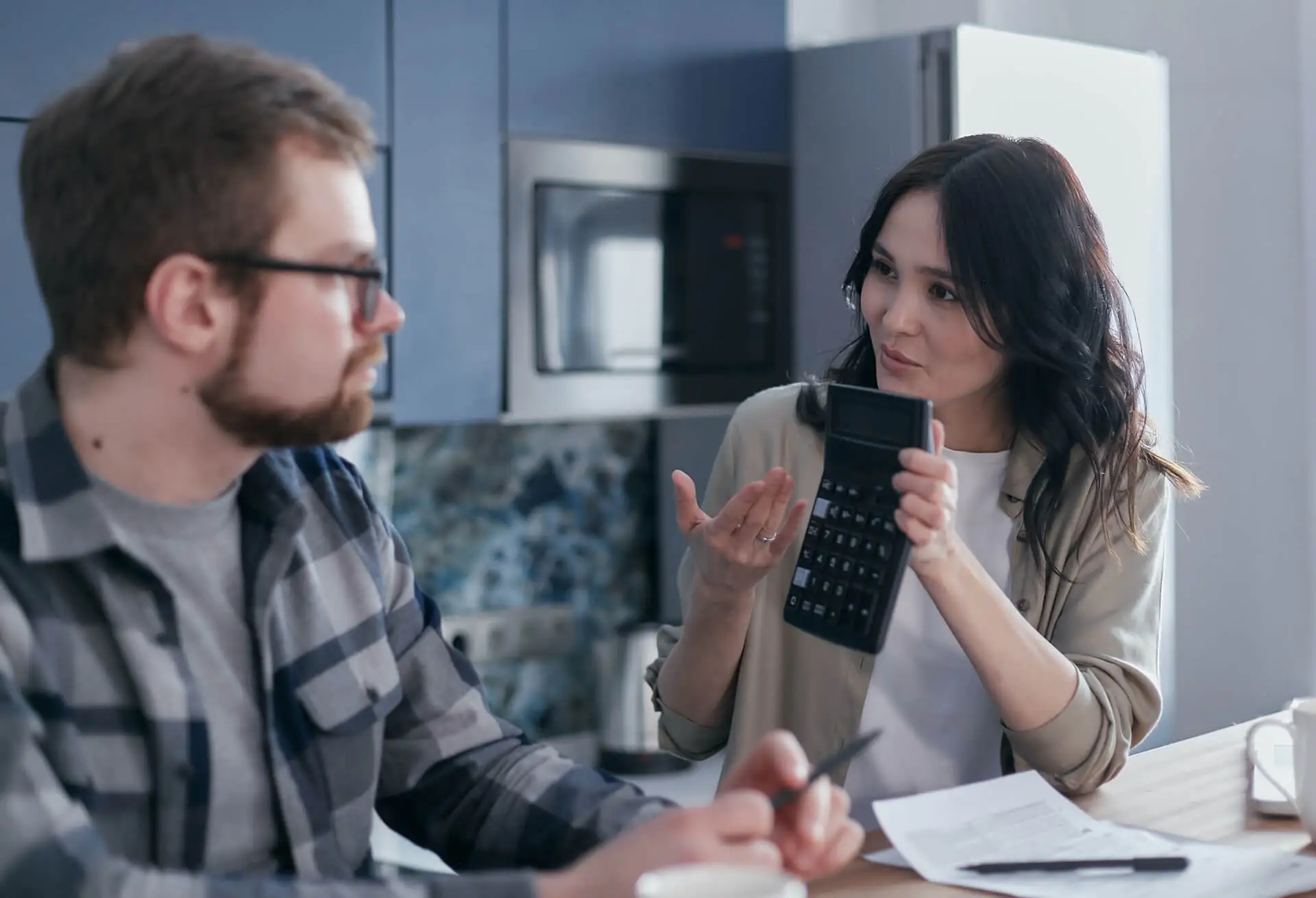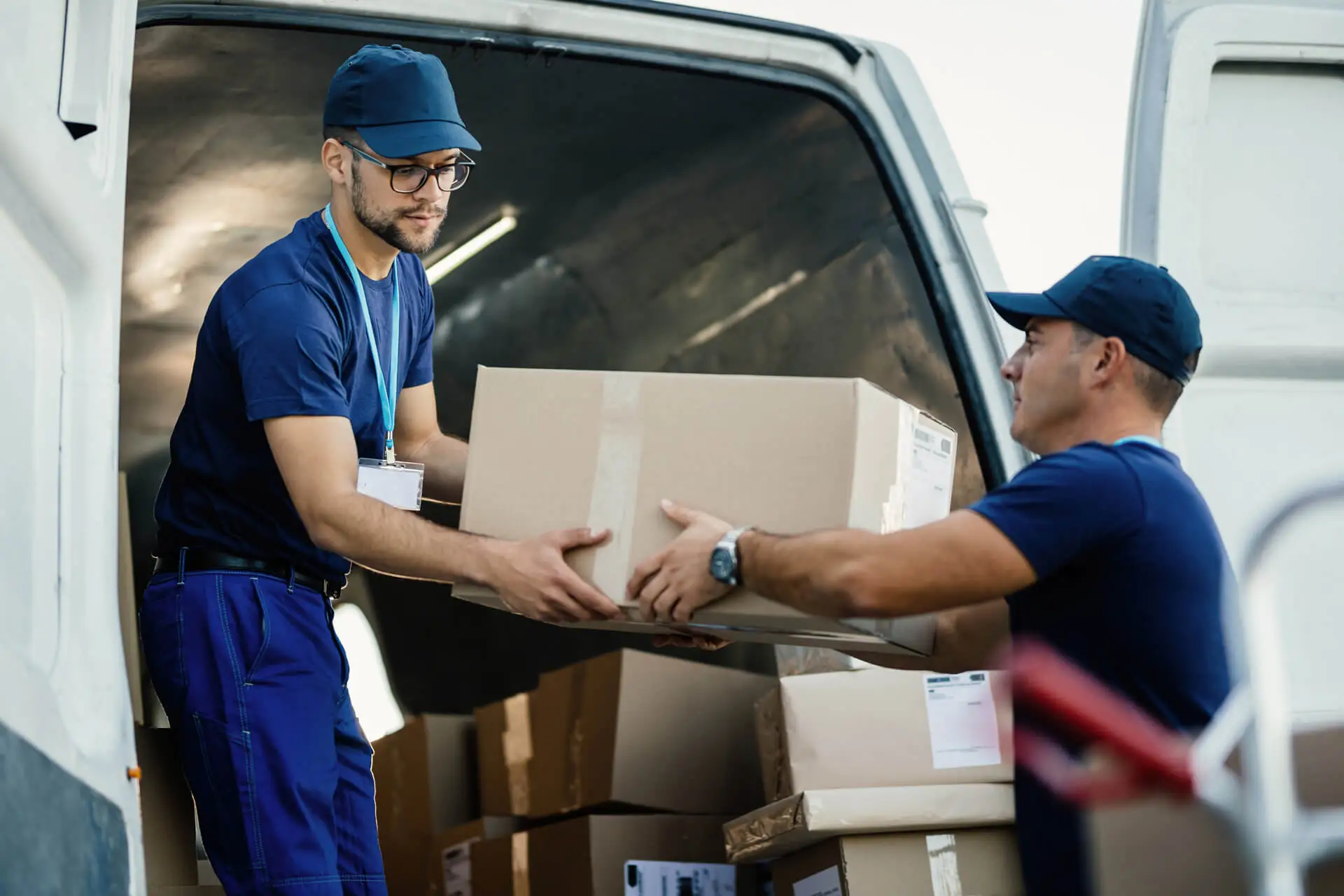 Find a Reliable Moving Company
Hiring a reliable removals service can be a great way to ensure all your belongings arrive safely at your new home. Look for a company that offers international removals and has experience moving expats to Brisbane. Ensure they are insured so you can rest assured that all your items will arrive in one piece. Hard & Fast Removals Service is an experienced and reliable company offering comprehensive relocation services for people transferring to Brisbane from abroad.
Learn the Language
English is the official language of Australia, but learning some basic phrases and greetings in the local language will help you adjust more quickly to your new home. Most Australians are very friendly and welcoming, so feel free to practice speaking with them. It's a great way to meet people and make new friends, even if you need to be fluent.
Explore the City
You should start exploring the city the moment you arrive at the Brisbane Airport. The Brisbane area is composed of five local government areas include two cities, six towns, ten shires, and a part of two other shires.
Once you're settled in, take some time to explore your new city and get a lay of the land. Visit popular attractions, sample the local cuisine, or join a club for activities that interest you – there's always something to do and plenty to discover in Brisbane! Exploring the city will help you get familiar with your new home and make it feel more like your own. There are festivals including the Brisbane Comedy Festival held annually at the Brisbane Powerhouse.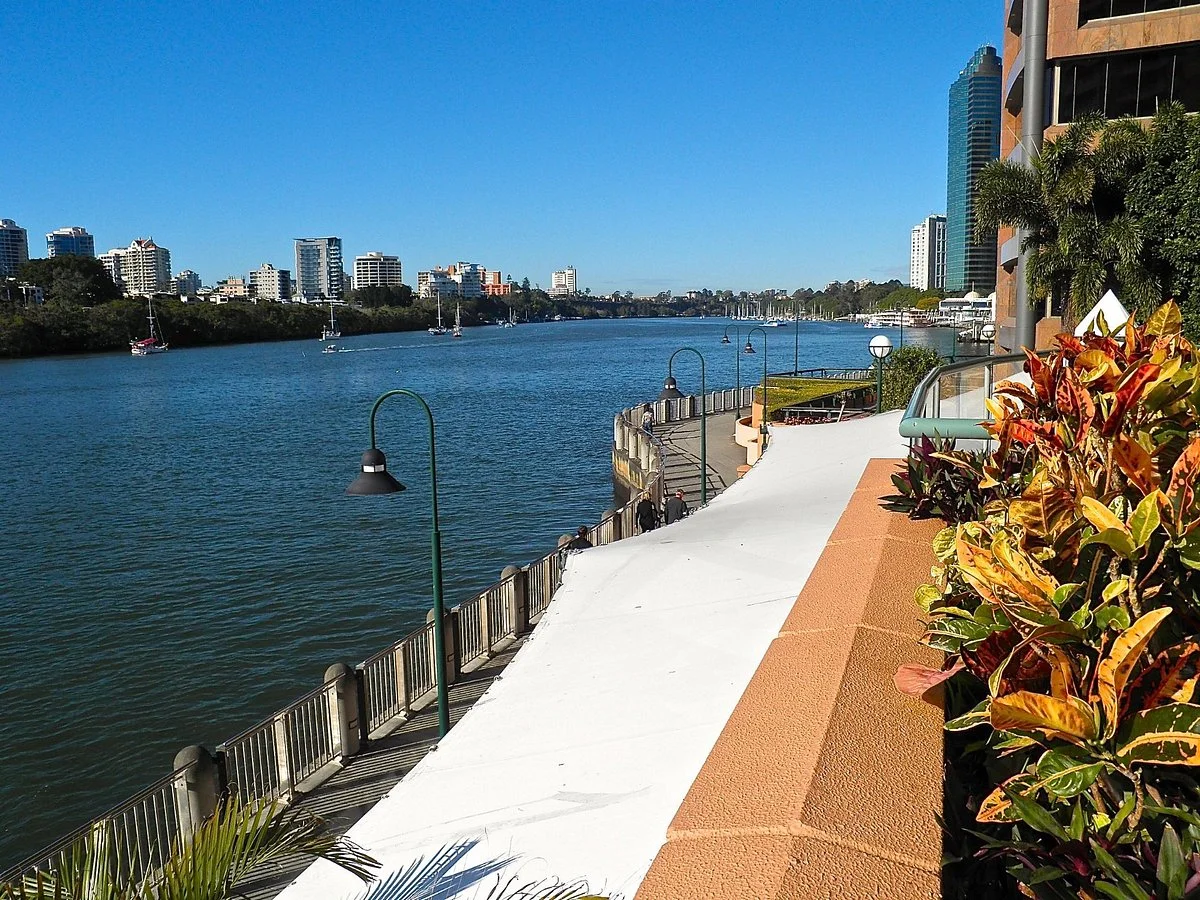 The Outdoors and Brisbane River
Embrace the city's outdoor lifestyle. Brisbane boasts an enviable climate, with mild winters and warm summers, making it ideal for outdoor activities year-round. It is part of the Sunshine Coast, also called the Gold Coast. Like most major australian cities, it offers plenty of outdoor space and activities.
Take advantage of the numerous parks and green spaces scattered throughout the city. From the expansive South Bank Parklands,and the Brisbane Botanic Gardens with its lush gardens and stunning river views, to the serene Roma Street Parkland, there are plenty of places to relax, picnic, or engage in recreational activities.
Make the Brisbane River your playground. The river is an integral part of the city's identity and offers a myriad of water-based activities. Explore the river's banks by cycling or walking along the scenic Riverwalk, which stretches for kilometres. Take a leisurely cruise along the river to admire the city's skyline or hop on a CityCat ferry to conveniently navigate various destinations. For the more adventurous, try kayaking or stand-up paddleboarding on the river for an up-close experience with Brisbane's aquatic beauty.
Immerse yourself in the vibrant riverfront culture. The river is lined with bustling entertainment precincts, such as South Bank and Eagle Street Pier, where you can indulge in delicious cuisine, sip on refreshing beverages, and enjoy live music and cultural events. Be sure to check out the weekend markets along the river, where you can sample local produce and crafts while taking in the lively atmosphere.
The Queensland performing arts centre
Explore the diverse range of performances on offer. The Queensland Performing Arts Centre hosts an impressive lineup of shows, including theatre productions, ballet performances, musicals, opera, and concerts. Take the time to familiarize yourself with the upcoming schedule and book tickets in advance for the shows that capture your interest. From Broadway hits to local productions, QPAC offers something for everyone, ensuring you'll have an enriching cultural experience.
Besides QPAC, the South Bank precinct is home to an array of art galleries, museums, and delightful restaurants. Before or after attending a performance, take a stroll along the scenic South Bank Parklands and enjoy the breathtaking views of the river. You can also indulge in a delicious meal at one of the many riverside restaurants, or visit the Queensland Museum or Gallery of Modern Art to further explore the city's cultural offerings.
Consider becoming a QPAC member to enjoy exclusive benefits. QPAC offers membership programs that provide discounts on tickets, priority booking periods, and access to special events. Becoming a member can enhance your experience at QPAC and allow you to fully immerse yourself in the vibrant arts scene of Brisbane.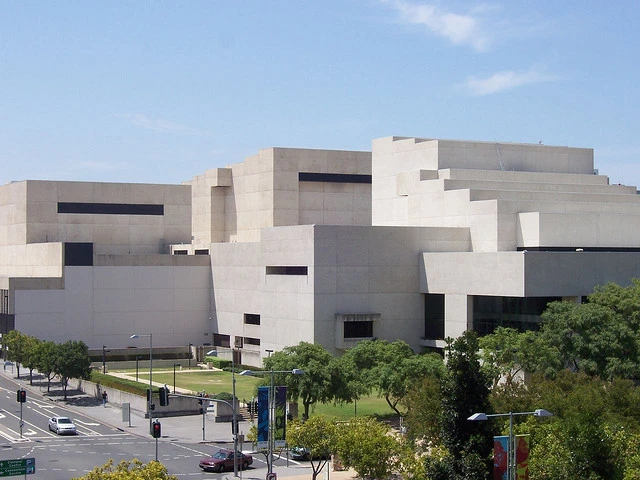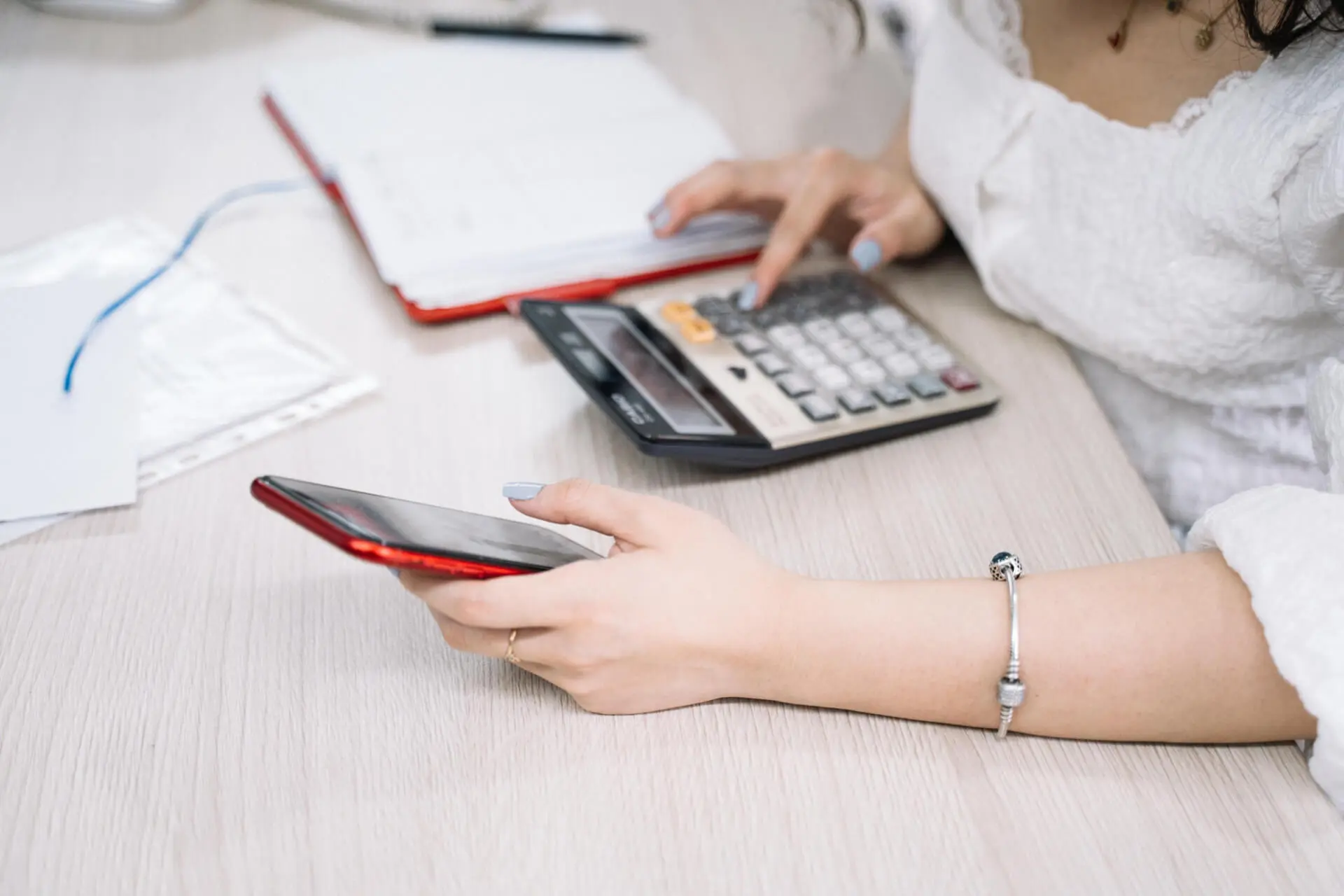 Plan Your Finances:
Moving to Brisbane can be expensive, so planning your finances is important. Have an emergency fund for unexpected expenses and compare costs from different banks and financial institutions before opening a new account. Ensure you have enough money to cover essential living expenses until you find a job or secure other sources of income. Planning will help make sure you have enough money to live comfortably in your new city.
Housing Options:
Finding the right housing option is one of the most important steps when moving to Brisbane. Consider your budget, lifestyle needs, and desired location before looking for a place. Renting can be a good idea if you're still determining how long you'll stay in Brisbane or want more flexibility. Alternatively, buying a house or condo can be an excellent long-term investment. Look into all the options and ask plenty of questions before signing any contracts.
Understanding the local culture and customs
Understanding the local culture and customs is key to a smooth transition when moving to Brisbane as a foreigner. Brisbane is known for its friendly and laid-back atmosphere, and embracing the local customs will help you integrate and build meaningful connections with the locals. Here are some tips to help you navigate the cultural landscape of Brisbane.
Take the time to familiarize yourself with Australian etiquette and social norms. Australians are known for their informality and friendliness, so don't be surprised if you're greeted with a casual "G'day" or a warm smile. Embrace the laid-back attitude and be open to engaging in conversations with locals, as this is a common way to connect and build relationships in Brisbane.
Respect for indigenous culture is paramount. Brisbane sits on the traditional lands of the Jagera and Turrbal people, and it's important to acknowledge and honour their heritage. Take the opportunity to learn about Aboriginal customs, traditions, and history. Respect sacred sites and artifacts, and show appreciation for the rich indigenous culture that is deeply rooted in the region.
Attend local events and celebrations. Brisbane hosts various cultural festivals and events throughout the year, such as the Brisbane Festival, Paniyiri Greek Festival, and the Asia Pacific Triennial of Contemporary Art. Attending these events not only allows you to experience the diversity of Brisbane's cultural fabric but also provides an opportunity to connect with people from different backgrounds.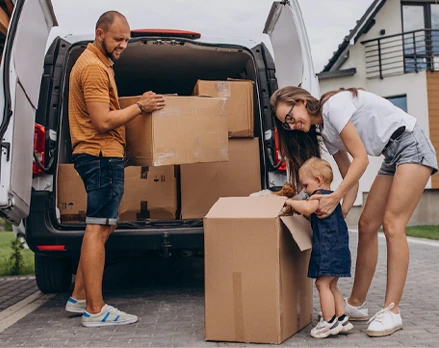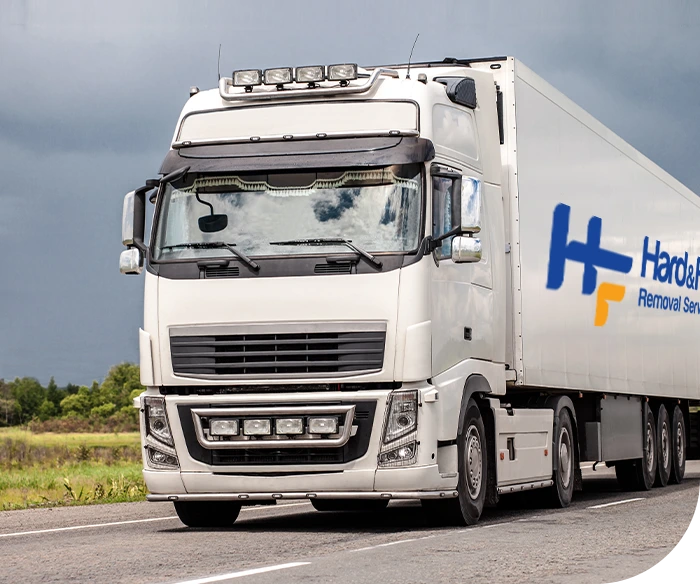 Getting familiar with the transportation system
Getting familiar with the transportation system in Brisbane is crucial for foreigners moving to the city. Brisbane offers a range of transportation options that can help you navigate the city efficiently and conveniently. Here are some tips to help you get acquainted with the transportation system in Brisbane.
Familiarize yourself with the public transportation network. Brisbane has an extensive bus and train network operated by TransLink. The buses and trains cover various areas of the city, making it easy to get around. Obtain a Go card, a reusable smart card that allows you to pay for public transportation fares. The Go card can be topped up online or at designated locations and provides discounted fares compared to purchasing single tickets. Understanding the routes and schedules of buses and trains will enable you to plan your journeys effectively.
Consider cycling as a mode of transportation. Brisbane has a growing network of dedicated bike paths and shared cycling routes, making it a bicycle-friendly city. You can hire bikes from numerous bike-sharing services or purchase your own. Cycling is not only an eco-friendly option but also a great way to explore the city and enjoy its beautiful outdoor spaces.
Familiarize yourself with ride-sharing and taxi services. Ride-sharing platforms like Uber operate in Brisbane, providing convenient and reliable transportation. Taxis are also readily available throughout the city. It's advisable to download the necessary apps and familiarize yourself with the pricing and booking processes to ensure a smooth experience when using these services.
Follow Local Laws and Regulations:
Australia has specific laws and regulations that must be followed, so familiarize yourself with them before moving to Brisbane. This includes understanding the tax system, learning about the visa requirements, and getting acquainted with the general environment of the city. Ther local laws are formulated by the Brisbane City Council and the laws have some Brisbane specific regulations. Knowing what is expected from you will help ensure your move to Brisbane goes as smoothly as possible.
Stay Connected:
Keep in touch with family and friends back home by staying connected online. Moving to Brisbane can be a lonely experience, so it's essential to maintain relationships and stay connected with the people who matter most. Use social media platforms like Skype or WhatsApp for video calls, or send regular emails and postcards to family and friends. For mail, the Brisbane Courier Mail provides standard service for the city.
Be Open-Minded:
Remember that you're moving to a new country and culture, so be prepared to explore and open your mind to different experiences. Don't be afraid to try something new or ask questions – it's all part of the adventure! Take advantage of the opportunity to learn about a different culture, make new friends, and explore all Brisbane offers.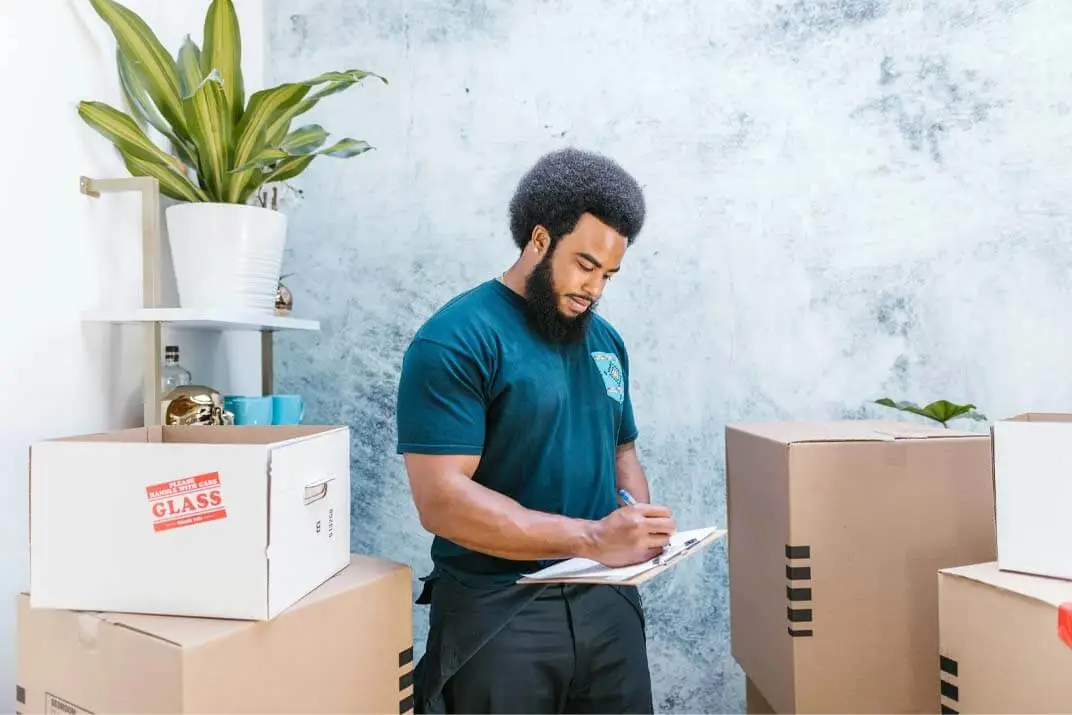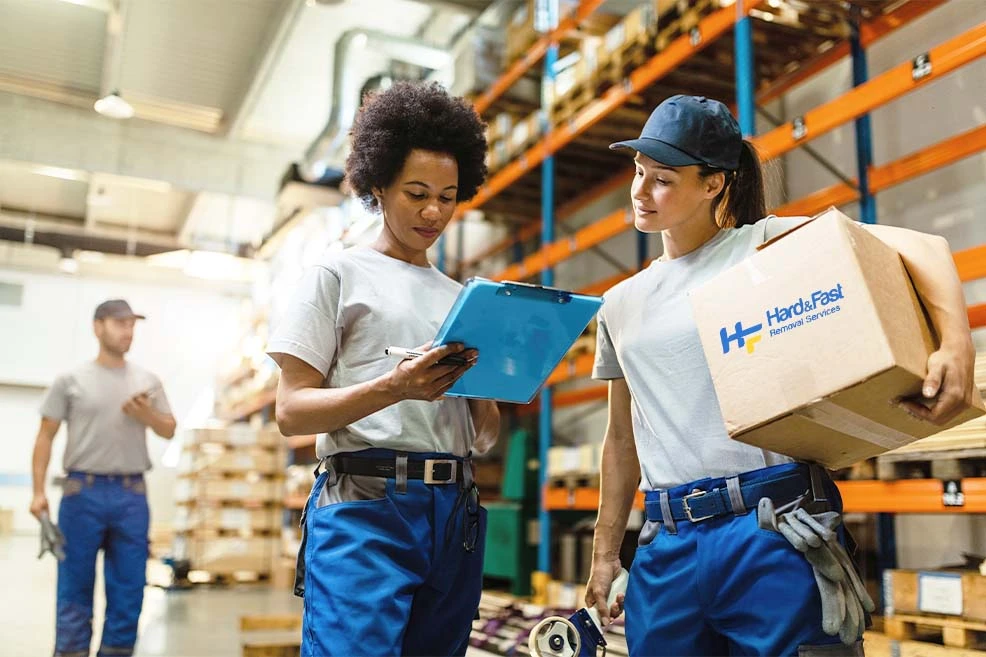 Eco-friendly practices and initiatives
Brisbane offers numerous opportunities to adopt eco-friendly habits and support sustainability efforts. Here are some tips to help you live a greener life in Brisbane.
Prioritize recycling and waste management. Brisbane has a comprehensive recycling program that includes separating recyclables from general waste. Familiarize yourself with the local recycling guidelines and make sure to properly sort your waste. Reduce single-use plastics by carrying reusable bags, water bottles, and coffee cups. Take advantage of recycling facilities and drop-off points for items such as electronics, batteries, and household hazardous waste.
Make use of public parks and gardens. Brisbane is renowned for its green spaces, and these areas provide an opportunity to connect with nature and practice sustainable living. Utilize the city's parks for picnics, exercise, or simply enjoying the outdoors. Support local farmers' markets and buy fresh produce directly from growers to reduce your carbon footprint and promote sustainable agriculture.
Explore sustainable transportation options. Brisbane offers an extensive public transportation network, including buses, trains, and ferries, which are eco-friendly alternatives to private vehicles. Consider using public transport or cycling for your daily commute. The city also has a bike-sharing program that allows you to rent bicycles for short trips. Additionally, carpooling and ride-sharing services are available to help reduce congestion and emissions.
Recycling and waste management
Brisbane places a strong emphasis on environmental sustainability, and adopting proper recycling habits will contribute to its ongoing efforts. Here are some tips to help you navigate recycling and waste management in Brisbane.
Brisbane has a comprehensive recycling program that separates recyclable items from general waste. It's essential to understand what can be recycled and how to properly sort your waste. Common recyclables include paper, cardboard, glass bottles, plastic containers, and aluminium cans. Take the time to learn about specific requirements, such as rinsing containers and removing lids, to ensure your recyclables are accepted.
Brisbane provides convenient access to recycling facilities for items that cannot be placed in regular household recycling bins. These facilities accept electronic waste, batteries, household hazardous waste, and other items that require special disposal. Research the locations and operating hours of these facilities to ensure proper disposal of such items.
Reduce waste by practising sustainable habits. Embrace a lifestyle that minimizes single-use plastics and promotes reusable alternatives. Carry reusable shopping bags, water bottles, and coffee cups with you. Choose products with minimal packaging or opt for eco-friendly packaging options. Composting organic waste is also encouraged to reduce landfill contributions.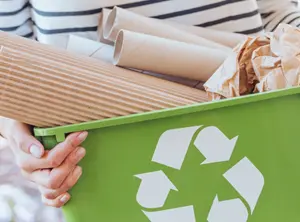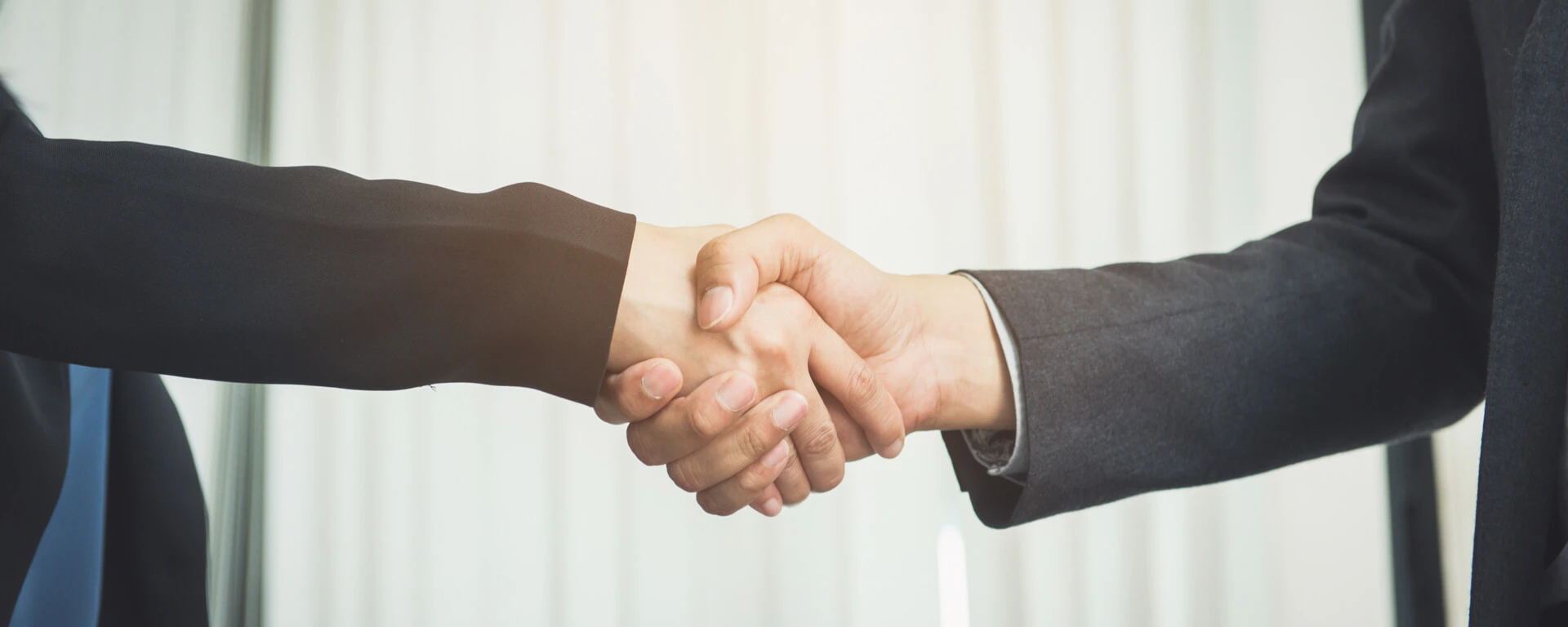 Supporting local and sustainable businesses
Enjoy Yourself:
Moving to Brisbane can sometimes be overwhelming, so remember to take some time and enjoy the experience. Visit the city's many attractions, attend festivals and events, or stroll through the city streets. The beautiful Brisbane River offers many outdoor activities for Queensland residents. Don't forget to relax and have fun – that's what life is about!
Embrace the Climate:
Brisbane has a subtropical climate, so embrace it and enjoy the beautiful weather. Enjoy the sunny days by spending time outdoors, exploring nearby parks and nature reserves, or relaxing on one of the many beaches. It's important to remember that summer can be pretty hot in Brisbane, so take precautions to stay calm and hydrated.
Be Prepared for Emergencies:
It's essential to be prepared for any emergency while living in Brisbane. Make sure you know where the nearest hospitals, pharmacies, and police stations are located. Familiarize yourself with the contact details of the local emergency services, and carry a first aid kit in case of any minor accidents. Being prepared for emergencies will help ensure your safety and peace of mind.
Connect with the Expat Community:
Joining ex-pat communities and organizations is a great way to meet people recently moving to Brisbane. Many online forums and social groups are dedicated to helping newcomers adjust to their new lives, so take advantage of these resources. Connecting with the ex-pat community is also a great way to get insider tips and advice from people who have settled in.
Safety Precautions:
Australia is generally a very safe place to live, but taking some basic safety precautions is still essential. Don't carry large amounts of cash; always leave your belongings in the right place. Stay aware of your surroundings and keep up-to-date with the local news and any travel warnings that may be issued. These simple steps will help keep you and your belongings safe while living in Brisbane.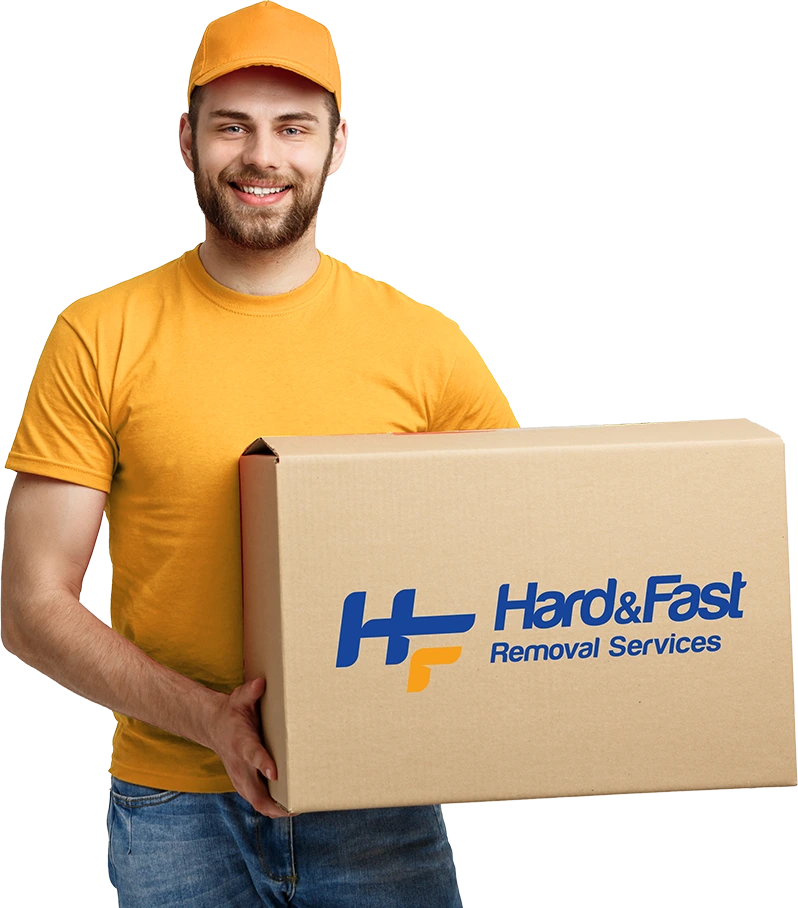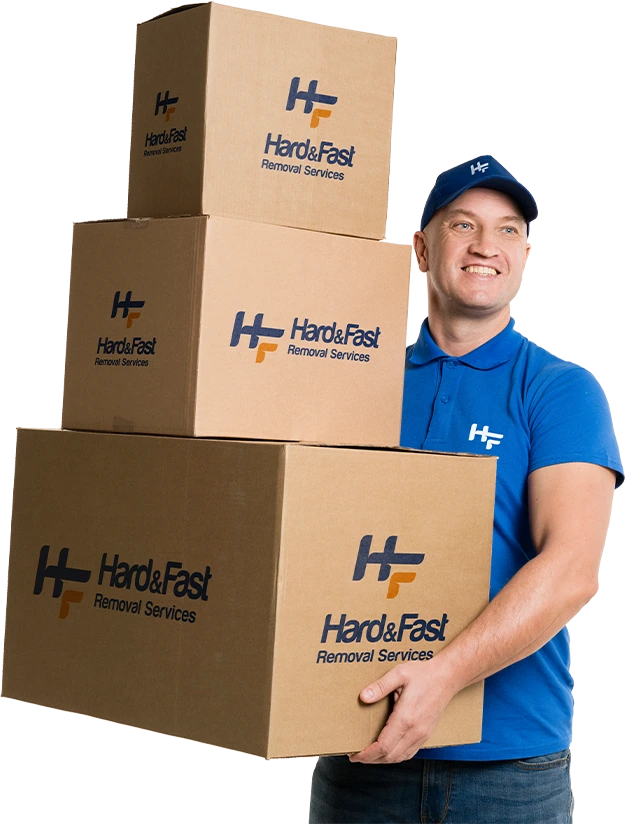 Emergency services and hotlines
It's essential to familiarize yourself with the emergency services and hotlines available in Brisbane. Being aware of these resources will ensure your safety and well-being in case of any emergencies. Here are some tips to help you navigate emergency services in Brisbane.
In Australia, the primary emergency number is 000. This number should be dialled in case of life-threatening emergencies, such as accidents, fires, or medical emergencies. Make sure to keep this number readily accessible and teach it to your family members or housemates as well.
Brisbane has various non-emergency hotlines available for non-urgent situations, such as reporting minor crimes, seeking assistance with noise complaints, or getting information on local services. These non-emergency hotlines can be valuable in situations that do not require an immediate emergency response but still require attention from authorities. Research and note down the contact details for these hotlines, which are typically provided by local police departments or local government websites.
Brisbane and Australia have mobile applications available that provide information and emergency assistance. These apps can provide real-time updates on emergencies, safety alerts, and useful resources. Examples include the "Emergency +" app, which provides location-specific emergency information, and state-specific apps like "My Fire Plan" for bushfire information and preparedness.
Personal safety tips and precautions
Brisbane is generally considered a safe place to live, but like any other city, it's wise to be aware of your surroundings and follow some basic safety tips. Here are some valuable tips to help you maintain personal safety in Brisbane.
Take the time to explore your neighbourhood and the surrounding areas, both during the day and at night. This will help you understand the layout, identify any potential risks, and feel more confident navigating the city. Stay updated on local news and be aware of any safety concerns or advisories in specific areas.
Always lock your home, apartment, or vehicle when leaving. Keep valuable belongings secure and avoid displaying them openly. Be cautious with personal items such as phones, wallets, and bags in crowded places. Use well-lit and populated routes when walking at night, and consider using transportation services or travelling in groups when necessary.
Trust your instincts and be cautious of strangers. While Brisbane is generally a friendly city, it's important to exercise caution when interacting with unfamiliar individuals. Trust your gut feelings and be mindful of your boundaries. Avoid sharing personal information with strangers and be cautious of scams or suspicious activities.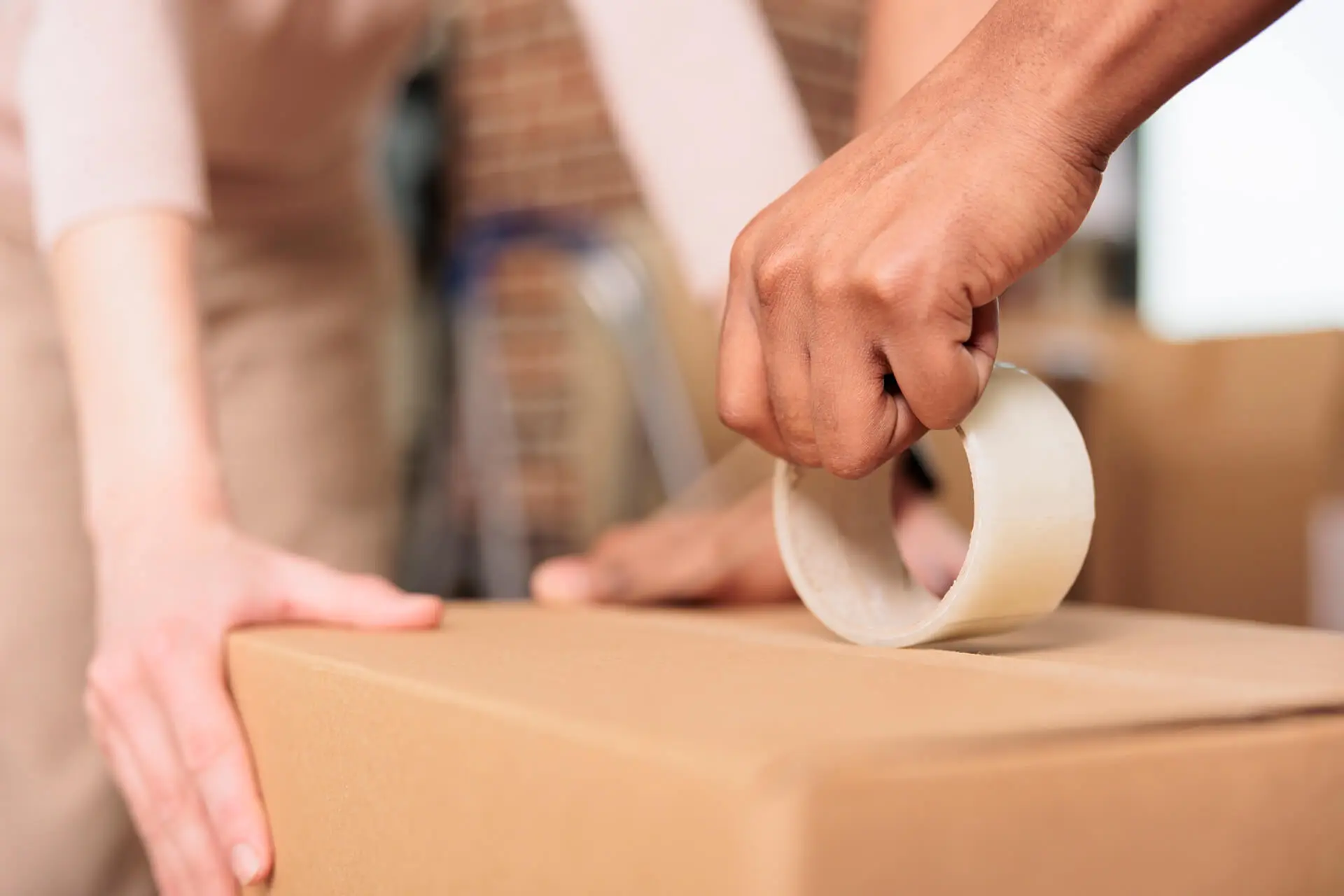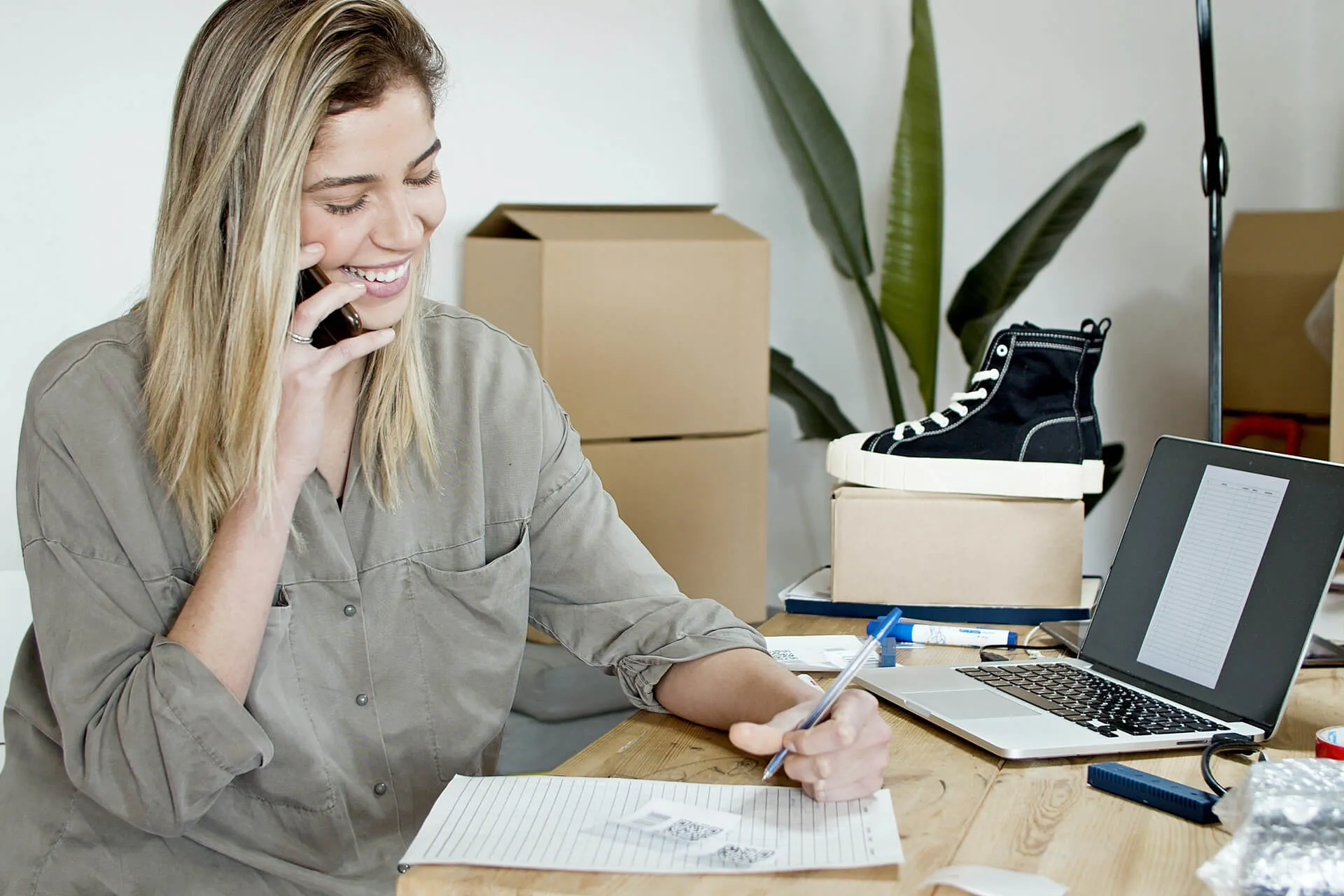 Conclusion
Moving to Brisbane can be a daunting experience, but it doesn't have to be. With careful preparation and the right resources, you can make your relocation as stress-free as possible. Hiring Hard & Fast Removals Services will ensure your belongings arrive safely and on time. Their experienced and knowledgeable team will help you plan your move while providing reliable and efficient services on the day. You can look forward to a smooth transition into your new home with their assistance.